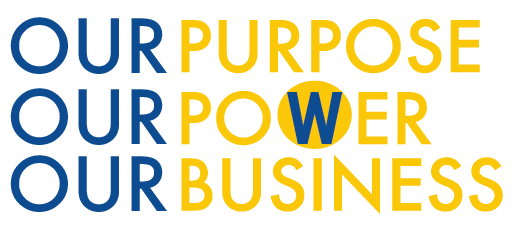 Women's History Month
Client Panel Event:
Our Purpose, Our PoWer, Our Business
Tuesday, March 3, 2020
Bank Building, 50 S. LaSalle St.
Global Conference Center, Miami Room
10:00 a.m. – 11:00 a.m. CST | Panel Discussion & Q&A
11:00 a.m. – 11:30 a.m. CST | Networking
Join Mike O'Grady and WIL as we explore personal and powerful stories on business success with Northern Trust clients. Our clients will share their perspectives on our business services, our partnership and their personal career journeys.
Host and Moderator:
Michael O'Grady, Chief Executive Officer, President, and Chairman, Northern Trust
Panelists:
Janet M. Halpin, Treasurer, Henry Crown & Company
Tasha Henderson, Chief Financial Officer, Loop Capital
Susan Whiting, Former Vice Chair, Nielsen
On24 Webcast is available for all virtual attendees, and in-person group viewing will be offered at participating remote locations.
Slido is available for audience engagement.
For more information, contact:
Maureen Cosgrove mhc2@ntrs.com
Jennifer Crall
jec15@ntrs.com