Nursing Leaders Challenge:
Everything You Need to Know about
SBON Actions and
How They May Impact Your Staff --
and Staffing
ON Demand
A webinar developed and presented by Edie Brous, JD, MS, MPH, RN.
Register by April 16 at 1 pm to receive 24/7 access to the recording of this brand new webinar!
A link will be emailed to all registrants on April 17, 2020, so you can view this all-new on-demand webinar at your convenience.
Attendance is FREE for both ANA members and non-members.
Pre-registration is required for individuals and groups (see below).
Register now to receive a free gift, a special e-book," Moral Distress and You."
Did you know that nurses at all levels of practice are substantially more likely to be investigated and disciplined by the nursing board than they are to be sued for professional malpractice?
And, licensure discipline is more consequential than lawsuits because it effects a professional's ability to continue practicing.
In these days of nursing staff shortages, nursing leaders in all practice settings need to understand their responsibilities related to SBON actions and the impact on their nurses and their institutions.
Register for this real-world oriented webinar led by Edie Brous, JD, MS, MPH, RN, and discover:
The mission of state nursing boards, misconceptions about nursing licensure, the purpose of nursing regulation, and the implications for nursing leadership

Common reasons nursing boards impose discipline and how this should inform your leadership practices

Critical management responsibilities related to professional licensure

Staffing/scheduling/floating

Impairment/diversion

Hiring practices

Supervision and monitoring

Employee discipline and termination

Key actions that help protect RN licenses from investigation and discipline and the critical need for professional liability insurance.
Don't miss this opportunity to hear one of the nation's leading experts on SBON issues -- and one of the best speakers you will ever experience.
Who should attend: Nursing Leaders in all practice settings
Additional information: Register by April 16 at 1 pm to receive 24/7 access to the recoding of this all-new webinar.
A link will be emailed to all registrants on April 17, 2020, so you can view this all-new on-demand webinar at your convenience.
This program is informational only; no contact hours will be awarded.
Individual pre-registration is required.
Questions or group attendance requests:
Please email anamembershipwebinars@ana.org
___________________________________________
Our Presenter: Edie Brous, JD, MS, MPH, RN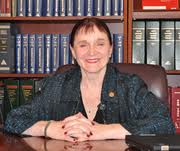 If you want to learn a great deal while enjoying every minute of it, attend this webinar and experience a seasoned nurse attorney who receives rave reviews for her real-world and insightful presentations.
Edie Brous combines her experience and passion for nursing and the law by representing, advising, educating and advocating in the interests of nurses. A highly-regarded speaker, Edie is well-known for her ability to present real-world information in a highly entertaining way. A practicing attorney since 1999, Edie also has deep experience in nursing, having held clinical and managerial positions in intensive care, operating room and emergency nursing. She is the recipient of the 2008 Outstanding Advocate Award from The American Association of Nurse Attorneys (TAANA). Edie served as President of TAANA in 2011.
Edie has given presentations and written extensively in the health professions, with a focus on nursing liability prevention, documentation practices, professional licensure protection, class action lawsuits, patients' rights, and legislative policy as it relates to nurses and public health. Much of her work has sought to raise the awareness of nurses regarding legal issues, specifically, licensure protection and nursing malpractice claims (both with respect to the nature of malpractice trials and avoidance of such claims).
Our Moderator: Liz Stokes, JD, MA, RN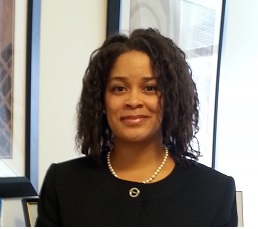 Liz Stokes, is the Director for the American Nurses Association Center for Ethics and Human Rights. Liz Stokes has deep expertise in writing public policy on ethical issues including medical marijuana, assisted death, intellectual disabilities, and women's reproductive health. Her areas of expertise include bioethics, nursing ethics and substance use disorder in nursing. An international speaker on the Code of Ethics for Nurses, Liz is published in the Journal of Nursing Regulation and the Journal for Nurse Practitioners. She also serves as an Associate Editor for the Journal of Bioethical Inquiry. She is an active volunteer with the District of Columbia Bar Association and has received national recognition for her pro bono efforts. Liz's sphere of influence as a nurse-attorney combined with her education in bioethics enables a unique contribution to nursing ethics, law and policy.
__________________________________________________________________
For ANA Members and Non-Members.
Not a member? Join Now!