Drew Macaskill
Retirement Plan Devlopment Specialist
TIAA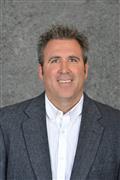 Drew MacAskill has over 10 years of experience working in Institutional Relationships here at TIAA. As a Retirement Plan Development Specialist, he works with internal and external business partners to develop and enhance the PlanFocus experience. Prior to joining TIAA, Drew was a Business Analyst at Oracle where he was responsible for maintaining all facets of Oracle's World and OneWorld ERP Software. Drew holds a degree in Business Administration from the University of Northern Colorado in Greeley, CO.
Ed Dixon
Plan Compliance Consultant
TIAA

Ed Dixon, a Plan Compliance Consultant II in Plan Reporting & Audit, joined TIAA-CREF in June 2007. Ed has 32 years experience in the financial service industry, and leads TIAA's Audit Support Help Desk as the subject matter expert (SME) for audit related inquiries related to regulatory filings.
Teachers Insurance and Annuity Association of America (TIAA) has sponsored this webinar for information and educational purposes only. Responses from experts to questions posted during the webinar are not intended to give personal or specific advice. We strongly recommend that you consult with a financial advisor before taking any action based on an expert's opinion or other information you obtain from the webinar so that all of your personal circumstances can be taken into consideration.
Investment, insurance and annuity products are not FDIC insured, are not bank guaranteed, are not deposits, are not insured by any federal government agency, are not a condition to any banking service or activity, and may lose value.
TIAA-CREF Individual & Institutional Services, LLC, Member FINRA, distributes securities products. Annuity contracts and certificates are issued by Teachers Insurance and Annuity Association of America (TIAA) and College Retirement Equities Fund (CREF), New York, NY. Each is solely responsible for its own financial condition and contractual obligations.
© 2020 Teachers Insurance and Annuity Association of America-College Retirement Equities Fund, 730 Third Avenue, New York, NY 10017
For institutional investor use only. Not for use with or distribution to the public.
1093565