Great-West Investments 2020 Economic and Investment Markets Outlook
Great-West Investments™ Senior Vice President, Chief Investment Officer and Lead Portfolio Manager Jack Brown will discuss the 2020 outlook for the economy and investment markets. He will address important questions, including:
• How will impeachment proceedings affect policy, markets and trade negotiations?
• What are the investment market ramifications from the 2020 elections?
• Will the trade war with China continue?
• What is the outlook for Federal Reserve policy and the path of interest rates?
• Will the equity markets be more volatile than they were in 2019?
• How likely is it that the U.S. economy will experience a recession in 2020?
On this call, Jack will discuss these topics, and their investment implications, before opening the call up for questions.

SPEAKERS

Jack Brown, CFA
Senior Vice President, Chief Investment Officer and Lead Portfolio Manager, Great-West Financial
Jack Brown joined Great-West Financial® in October 2015. Jack serves as Vice President and Portfolio Manager for all separate account portfolios with total AUM of $11 billion.
Prior to joining Great-West, Jack spent 20 years at Oppenheimer Funds, Inc. in various investment roles. Jack served as Vice President and Co-Portfolio Manager of both the Oppenheimer Global Strategic Income Fund and the Oppenheimer Global High Yield Fund. In addition, he was a Portfolio Manager on the Oppenheimer senior floating rate team. Jack's primary responsibility was managing the firm's high-yield bond and loan investments. He helped manage the Senior Floating Rate Fund since its inception, growing its AUM from $25 million to $25 billion from 2000 to September 2014. Over that period, the Senior Floating Rate Fund had a Morningstar track-record rank of 31 (one year), 36 (two year), 6 (five year) and 1 (10 year). The fund was consistently a four- and five-star mutual fund.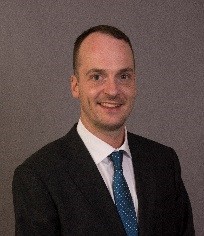 Daniel Gargan
Client Portfolio Manager, Great-West InvestmentsTM
Daniel Gargan is a Client Portfolio Manager for Great-West Investments™. In his role, he is part of a team of portfolio managers responsible for over $10 billion in assets under management.1 Portfolios are managed to custom investment policies composed of investment-grade, fixed-income asset classes representing both total return and stable value strategies. Daniel's duties include articulating strategic themes developed by the CIO based on macro-economic data and analysis. He is also responsible for developing a deep understanding of capital markets, investment management and economics and for articulating the resulting strategies/themes and performance. He additionally has responsibilities conducting research and drafting papers on thought leadership topics.
Daniel holds a bachelor's degree from Colorado College and an MBA, with honors, in general management from Tias School for Business and Society (formerly Tias Nimbas Business School) in Utrecht, the Netherlands.
---
The opinions expressed in the discussion represent the current, good-faith views of Great-West Capital Management, LLC (GWCM) and its portfolio managers, analysts, traders and other investment personnel at the time of publication and are provided for limited purposes, are not definitive investment advice and should not be relied on as such. The information presented in this report was developed internally and/or obtained from sources believed to be reliable; however, GWCM does not guarantee the accuracy, adequacy or completeness of such information. Predictions, opinions and other information contained in this report are subject to change continually and without notice of any kind and may no longer be true after the date indicated.
Any forward-looking statements speak only as of the date they are made, and GWCM assumes no duty to and does not undertake to update forward-looking statements. Forward-looking statements are subject to numerous assumptions, risks and uncertainties, which change over time. Actual results could differ materially from those anticipated in forward-looking statements.
Past performance, where discussed, is not a guarantee of future results. As with any investment, there is a potential for profit as well as the possibility of loss. This material is not an endorsement of any index or sector and not a solicitation to offer investment advice or sell products or services offered by GWCM or its affiliates. GWCM is a federally registered investment adviser and wholly owned subsidiary of Great-West Life & Annuity Insurance Company (GWL&A). More information about GWCM can be found at adviserinfo.sec.gov.
Great-West Investments™ & Empower Retirement are the marketing names of Great-West Life & Annuity Insurance Company, Corporate Headquarters: Greenwood Village, CO; Great-West Life & Annuity Insurance Company of New York, Home Office: New York, NY, and their subsidiaries and affiliates, including registered investment advisers Advised Assets Group, LLC and Great-West Capital Management, LLC.
GWFS Equities, Inc. registered representatives may also be investment adviser representatives of GWFS affiliate, Advised Assets Group, LLC. Representatives do not offer or provide investment, fiduciary, financial, legal or tax advice or act in a fiduciary capacity for any client unless explicitly described in writing.
©2019 Great-West Life & Annuity Insurance Company. All rights reserved.
RO1043866-0120