Auto Retail Live Q1 Briefing
Thursday, 6 February 2020 at 3:30pm
If you want to get 2020 off to a flying start and make sure the first quarter goes to plan and targets are met, tune in to the next Auto Retail Live Quarterly Briefing on 6 February.
Our panel of experts, including Darren Ardron, Managing Director of Perrys, Peter Haynes, Managing Director of Howards Motor Group, and Catherine Faiers Operations Director at AutoTrader, discuss how 2020 has started and what it will take to succeed in the first quarter of the year and beyond.

The panel will be discussing how to improve used car stock turn, how to hit new car targets without resorting to pre-registration and the latest buyer behaviours, as well as the impact of the broader economic climate.

In our next Auto Retail Live, held in partnership with AutoTrader, we'll look at these ideas and what's in store for 2020 as a whole as new CO2 targets for manufacturers could mean retailer renumeration is altered to favour plug-in cars.

Join us online at 2pm on 6 February for our Q1 Briefing for 30 minutes that will give you practical advice and expert opinion on the quarter, and year, ahead – from some of the most successful operators in the auto retail industry.
Auto Retail Live is a series of business briefings produced in partnership with AutoTrader that will run throughout 2020. It's just 30 minutes of your time which will give you the inside knowledge to hit your targets – this quarter, next quarter and put you in the best position for the whole of 2020… and all delivered in the comfort of your own office!
REGISTER NOW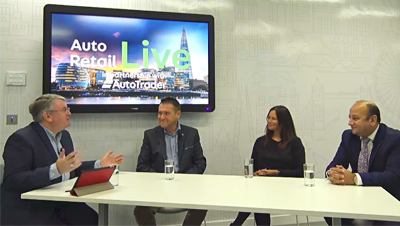 Call 01572 724 687 for further details