*Note that this is a second offering of the same topic covered in the January 8, 2020 webcast with the same title. This webast is being offered again due to popular demand.
At Evanta, we recently discussed the Engagement "Rights" that are critical for achieving your business outcomes. Continue the conversation with Amy Leschke-Kahle, VP Performance Acceleration at The Marcus Buckingham Company, an ADP Company, as she reveals 4 critical pillars for results from the client work that takes her around the globe. Discover how the StandOut approach consistently helps companies not only measure engagement, but increase it, with examples drawn from organizations representing different sizes and different market segments. Amy will share the real-world business benefits she's helped clients achieve, plus the path she recommends for other organizations to find their own success.
In her body of client work, drawing on her experience as a practitioner, Amy has helped organizations mitigate burnout, strengthen an already energized workforce, and achieve big objectives with small resources — all by starting with engagement.
This conversation will dive into how:
A non-profit is measuring engagement and fueling growth

A hospital is mitigating burnout and improving retention

A healthcare organization is amplifying their employee engagement with record speed

A sports organization has achieved sustainable gains in engagement for over three years
Applying four central pillars to each approach, you will walk away with a rich understanding of the 25 years of research that drives these real-world results, and a fresh approach to engagement within your organization that can increase performance team-by-team.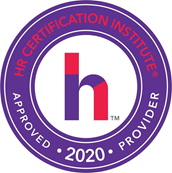 The use of this official seal confirms that this Activity has met HR Certification Institute's® (HRCI®) criteria for recertification credit pre-approval.
ADP, the ADP logo, and Always Designing for People are trademarks of ADP, LLC. Copyright ©2020. ADP, LLC.