Hydroprocessing unit operators know every particle added to the feed process increases pressure drop and takes away from cycle length. The result is unplanned shutdown time, reduced cycle time and a financial loss that can often creep into millions of dollars a year.
To mitigate this risk, operators seek ways to make the most of existing plant equipment by integrating new, more efficient technologies. The ideal solution is one that can maximize existing space and provide the best benefit.
To better help customers achieve this goal, Crystaphase and Honeywell UOP are integrating market-leading technologies that can enable processing heavier feeds, longer operations, extended time between turnarounds, and help inter-cycle skimming.
Join us for this interactive webinar and you'll learn:
The science behind pressure drop
The first line of defense against crusting
How a ground-breaking technology can enable layers of protection, with flexibility that helps reduce unexpected problems
Plus, you can have your questions answered by a panel of Crystaphase and Honeywell UOP experts.
Speakers: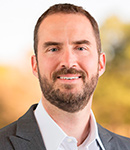 Austin Schneider, Director Technology, Crystaphase
Austin Schneider leads Crystaphase's technology department, with responsibilities in technical service, product development, intellectual property, and customer education. He has developed and applied models for reactor filtration, catalyst poisoning, fluid distribution, and catalyst usage optimization. He has put these models to the test in the field working directly with refinery engineers, conducting on site troubleshooting of reactor fouling and related issues.
Austin has worked in the refining industry since 2004, focusing on fixed bed reactor hydraulics, feed purification, and particle generation. He holds a Master of Science degree in mechanical engineering and a Bachelor of Science degree in physics.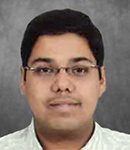 Shubhasis Chakraborty, Sales Support Specialist, KME, Honeywell UOP
Shubhasis Chakraborty is currently a Sales Support Specialist in Key Mechanical Equipment (KME) group at Honeywell UOP India Pvt. Ltd, Gurgaon. He is responsible for technical sales of Hydroprocessing Reactor Internals globally. Shubhasis has 13 years of total experience of which last 1 and half years at Honeywell UOP, India in the current role.
He started his career in TATA Chemicals Limited as Graduate Engineer Trainee in 2006. Then he worked for Foster Wheeler India Private Limited as a Process & Project Engineer from 2007-2011 and involved in Front End and Detail Engineering of Oil & Gas. Since 2011, before joining Honeywell UOP, he worked for Haldor Topsoe India Private Limited as a Process Engineer and R&D Engineer for basic design and technology development of different Hydroprocessing & Renewable units. Shubhasis holds a bachelor's degree in chemical engineering from Jadavpur University, Kolkata, India.
Moderator:
Lee Nichols, Editor-in-Chief/Associate Publisher, Hydrocarbon Processing
Lee Nichols is the Editor-in-Chief/Associate Publisher of Hydrocarbon Processing and Gas Processing & LNG magazines. At present, he manages all content for both publications, as well as Hydrocarbon Processing's annual Market Data Book and technical conferences. Lee has more than a decade of experience in the downstream industry, and has a primary expertise in market research and trends analysis for the global downstream construction and investment sector. Lee has published more than 100 articles in Hydrocarbon Processing and Gas Processing and LNG magazines, as well as presented numerous public/private speeches/webcasts on the global downstream construction and investment sector. He has a Bachelor of Science in Journalism from Texas A&M University.
_1590973732901