Hey, Information Security: Be Part of the Digital Transformation or Be Left Behind!
If your organization hadn't pushed forward earlier with "Digital transformation" (Dx) then it's scrambling now to figure out how to enable remote and convenient interfaces for internal and external communities. Doing this well will be critical to the survival of businesses. Prior to the pandemic Dx was a strategic move to support revenue growth, and it just became a tactical necessity to maintain status quo. Your information security teams must transform how they look at risk if they will successfully support needed changes in how your organizations use technology and data, or your businesses will have to choose between missing key opportunities or circumventing security reviews entirely. Make sure your information security team provides the right level of service to your organization, as a trusted advisor helping the business achieve its needed outcomes.

Join this session to learn how you can:

•Embed security into your culture, technologies and processes
•Empower innovation and expedite time-to-market through consistent security risk governance
•Assess the impacts, goals and methods of likely cyber attacks and incidents
•Align IT and security professionals with business objectives and risk tolerance
•Prepare now for effective detection and response to reduce business impacts of incidents
Presentation Level: MANAGERIAL (security and business leaders)
Featured Presenter:​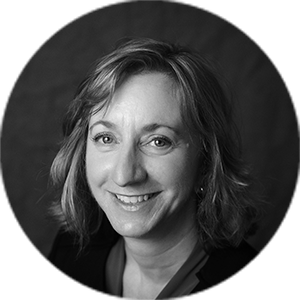 Sandy Silk, Director, InfoSec Education & Consulting, Harvard University
About the Presenter
Sandy Silk is the Director of Information Security Education and Consulting at Harvard University, Founder of Cyber Risk and Resilience Consulting, and a member of the Board of Advisors for the MS in Information Security Leadership at Brandeis University. She excels at bringing together executive leaders, business teams, and IT professionals to align cyber risk management with strategic priorities and culture, risk tolerance levels, and positive customer experience. Sandy is also involved in several WIT organizations and programs. Her prior information security career included positions with Fidelity Investments, Bose Corporation, and Wellington Management Company.
_1590981912745