Good afternoon or evening to everybody. Thank you for so much for joining us on our webinar today. I'm in maintaining healthy schools. An really moving to or doing a new distance learning for all of us now my name is Kelly booze on the director of share my lesson and I want to go over couple housekeeping items. I'm going to push a video that if you've been with Summers already, you've probably already seen it. But some items that you can engage more with us during this particular web and R. So we'll be back with you in just a second. Hello and welcome to the share my lesson Virtual Conference. This is Kelly booze, director of the American Federation of teachers. Share my lesson with a few housekeeping tips to keep in mind during the presentation. First, we want this web and are to be interactive and engaging at the bottom of your audience console are multiple widgets that we will use throughout the web and R to interact with you. These include our group chat widget. Please open the group chat widget and tell us who you are and where you are tuning in from. And let us know how you and your students are adjusting to the new distance learning environment. You're moderate are has already posted an introduction. We will use the group chat throughout the web and R. Feel free to chat and share your ideas with other registered participants. An presenters. Next, if you have questions during this web and are you can use the Q and a widget to ask questions to the presenters, your moderator will be facilitating a question and answer session at the end of this webinar. If you have any technical issues, please submit your technical issue questions through the QA box rather than using the chat box and we will type of response to you. The most common issue is missing sound or frozen screen. If this happens, please try refreshing your browser. We will also be live tweeting during this web and are you have a Twitter account you can connect your Twitter account within the platform and tweet along with us. A copy of the presentation, slide deck and any additional materials are available in the resource list at the top left of your screen. Now we know a number of you are here to get professional development credits for your participation today. To access a PDF for your web and our participation, you must attend at least 35 minutes of the presentation and respond to at least two pull questions that will pop up on your screen throughout the web. And are, you will only be able to download your PD certificate from a laptop or desktop. If you were on a smart phone or tablet, you will be able to log back in at a later date to access your PD certificate. If you miss a poll question, that's OK. You can also come back into the platform and complete a poll question at a later date. We will send you an email approximately one hour after the live event with a link to access your web and R and certificate on demand. Your certificate is available up to a year after your web and R follow your districts. Polisy is to determine if web in our participation will be accepted for credit. For educators in New York state, we've applied for CTLY approval. If you'd like CTLE credit for participating in this webinar, please email your completed PD certificate to affiliates@sharemylesson.com. That's affiliates that share my lesson. Com AF FILIATES at Sharemylesson.com. Once we receive your approval as ICT Ellie sponsor, we will send back the appropriate documentation. For your records. Finally, thank you again for joining us. During these extraordinary times. We are here to support you as you navigate through this unchartered territory. In addition to these 42 webinars from our 2020 conference, we have hundreds of webinars on demand and over 400,000 free resources for pre K to 12 educators and parents. If you haven't joined our coronavirus, edgecator and parent community yet, please be sure to joinsharemylesson.com/coronavirus/remote. We're adding content around the Clock to help with the move to distance learning. You can upload helpful resources to share with the community and participate in an active discussion board where educators and parents are asking questions and sharing ideas on best practices. We're all in this together. Please let us know how we can continue to help and provide you with more supportive resources in content and more importantly, please stay healthy now. Let's turn it back over to your moderator who will put up a sample poll question for you to try. Thank you for listening and we hope you enjoy the web and R. OK, uh, thank you everybody for joining us today. And for those of you who've been joining us for multiple webinars during our 2020 virtual conference, you know that share my lesson. We've been doing our virtual conferences. I think this is our 8th year now. Doing these, and you know when we first started, I think there were 500 people that joined us as part of the conference. As of this morning, we had 51,000 registrations of folks joining us live during this conference. So we're so excited that you guys could be part of this then, and that we can adjust all these webinars to really. To meet the time that we're in right now, I have pushed put up the first poll question. I'd love you to share your response. Have you Have you ever done distance learning with students and if so, share your experience in the chat box and as you are entering that, I just want to do just a little note, our chat box is a 500 person limit and we have been hitting that limited time so we can get into the chat box are RPGs that we can't get our platform to increase? Beyond 500, so there's a couple of ways to engage. You could certainly share your idea. Yes, or if you're on Twitter, please consider using Twitter and the hashtag SML for share my lesson and then PD for professional development. So hashtag SMLPD so that way you can share your ideas not only with the people that are on this webinar, but other folks as well, alright, so let's take a look at that first results. So this doesn't surprise me at all 78% or saying no, never done distance learning a man 21 percent, um, are saying that you have and I love loving, seen all the comments that are coming into the chat box. So what I'd love to do is just kind of kick things off. And then we've got several folks that are going to be moderating and discussing on this panel today. But let me just kind of set the stage before we get going. So at the American Federation of teachers where where I work and where share my lesson, his house, we've all been working around the Clock to provide guidance. And support for schools and communities on best practices for prevention and preparation, as well as providing checklists on what school should be doing and asking now to prepare for the remote. Learning. Brings us speed weapon when he first when actually Laura Laura viruses on this web and are with Asian history. The two of us got together with one of her colleagues to start brainstorming, you know? We should do in terms of a web and R, and this was actually before Friday, March 13th, which I feel like Friday, March 13th, 2012. Twenty will be the day in the history books where everything kind of flipped our world and our normal upside down and really changed the way we operate in the world. In fact, we've adjusted the title to this web and R, but it used to be coronavirus maintaining healthy schools and preparing for online environment. Now it is, you know, moving to online learning. So since that date, so many things have changed in the world and then overnight with no preparation and we all became. Full time homeschool parents. I have a four and a 7 year old at home. They hopefully will not come up while I'm talking, but I. Also, trying to run the digital online websites at the same time. During this time you know homeschooling teams just about impossible. And then there are you teachers. Some of you have lots of access to technology. Some of your students have lots of access to remote and some have very little or none. So in many many of us have never done remote learning and we feel like we're drinking from the proverbial fire hose, as all of us are trying to learn how to use technology or move to distance learning. I live in Virginia and just this week our governor announced that he's cancelled schools for the rest of the school year, which is been incredibly devastating. Come to everybody to to the teachers, my husbands of 12th grade teacher. He's absolutely devastated for his interaction with the students. To my first grader who has such a love for her teachers, she really was sobbing at this at this new mode that we're in. So you know, for this webinar we really wanted to accomplish a couple things. One, we wanted to talk about what's happening right now on the ground for prevention and protection. As I mentioned, things are moving at lightning speed. And it can be overwhelming to keep up. So we brought in our directory. Here was going to turn this over to shortly. Who will join us to talk about the ongoing work? For prevent protection from our frontline, nurses are school. Then the Rockstar for the FT working just around the Clock to make sure that we're doing everything we can to protect folks and keeping everybody up to date on what is happening in helping to move a lot of the work. And then, what will you then? We're going to spend the majority of our time, which is. I think this is what everybody is here and hungry for with a large virus from facing history and ourselves and professor Barbara Tracy from Harvard Graduate School of Education and digital learning. She's got a consultant to focus on the shift to digital learning and providing some real strategies for online learning. So uh, before I pass is off to Kelly. I want to pop put one more poll question up up, and just ask you. So it looks like you know there was. That looks like over 70% said, you know, I've never done distance learning before. Love to hear what your thoughts are on how prepared do you feel you are for distance learning? I have a feeling I might know that how this pole will go down. Very prepared, somewhat prepared, not prepared. Hear from you shot of else you need help. Be prepared to move to this remote learning distance learning environment so that way we can support you better. OK. But I am hearing that I'm I'm sorry I'm sharing that my audio is. Alright, hopefully that is better. Let me push the. And can you guys hear me? OK, so without further ado Kelly, I wanna pass this over to you. Thank you, Kelly of so as Kelly the other Kelly mentioned were the two Kelly's at the FT or on a webinar at the same time, it's it's always fun to work with with Kelly booze. So as Kelly mentioned, I am the director for our health issues Department at the FT and somehow drew the short straw an was appointed to the role of coordinating all of Arco VAT 19 efforts. And it has been. A total whirlwind everyday has been something new IT has been shifting constantly, just like all of us in our lives at home. What I'm going to do is just go through. Basically, I'm going to go through a report that I'm doing for our leaders a couple times a week so that information is hopefully fresh. So at the last count, a man. This may not be news to many of you on the phone, but 53 million of our countries, 57 million k12 students are home because of school closures. So 45 states have now closed schools. 23 states have cancel eyes standard, cancelled standardized tests and many more are going to apply after the Education Department answers waivers in terms of Schools. Randy our president. Had a conversation with members of our education issues team with the CDC last week following their issuance of guidance related to schools and Randy actually has been very vocal this week talking about a capstone program as a way to demonstrate learning and bring beer to a close. What I want to talk about our addition to edit educators, are some of the other employees that we represent. So the FT has 1.7 million members. We have five divisions. We have K12 education issues which covers K12 educators. We have our PSR peas which is our school related support workers public employees, which is approximately 3000 titles of public employees. And health care also in higher education. So some of the things that we've been hearing as our member serving and communities amid stay at home orders and shelter in place orders have been challenges and highlights that I want to share with you one of the key questions has been who is essential personnel. It's been a challenge across divisions in terms of determining who is actually essential while everything is shut down in higher education, for example. Many of our affiliates are grappling with how to provide services to students who are unable to leave campuses. For example, foreign exchange students, and where do those students sleep out of those students, eat those sorts of issues. In Corrections where we represent a lot of folks a FT. Actually, we actually convened our public safety leaders from 6 states yesterday to chat to discuss challenges. Are members are encountering one. Example is a single mother who teaches in a juvenile corrections facility, and while this is in New York, and while the rest of the state is mostly shut down, this teacher is. Being required to teach groups of four to 16 inmates in close quarters where social distancing is not possible. In addition, many of our food service an bus drivers have been doing the very important work of preparing and distributing meals to ensure that we can still meet children's needs nutritionally. And some districts. However, these workers are not being provided protective equipment. For guidance or training on how to best protect themselves and to implement appropriate social distancing measures. In New Mexico, will actually all across the country. We have educators who have been working tirelessly in some cases to prepare and distribute meals to make sure that students are fed. So a lot of work across the country are members are very proud of this in terms of health care. Which is Kelly mentioned? That's my wheelhouse. We have been fighting shortages of personal protective equipment that continue to leave our health care workers are first responders and essential personnel in peril when they go to work. In high surge communities, the unfortunate reality is that exposed healthcare workers are not only being pulled out of the staffing rotation, but in some cases are occupying the precious few intern intensive care beds needed to care for patients. And sadly, there's evidence coming out that health care workers actually are getting sicker than other infected patients. So we're doing a number of things we have. Session that we have been pushing to call on the federal government to fully invoke the defense production act to help with shortages in not only in personal protective equipment but also in the production of Ventilators because we know there are not enough ventilators needed to care for patients in our communities, and that the situation will worsen as the number of cases continues to rise across the US. Hum in rural areas. There is actually, uhm, there's reason to have even more concern because the capacity in those areas is. Even even less, uhm. We also are coordinating personal protective equipment drives for health care workers and first responders. In most cases, having our health care affiliates work in coordination with either higher education. Affiliates in that they are helping to clear out storage PE storages in laboratories and research facilities. I mean other places where folks who normally wear those things are not working. So yeah, this is a. It's a really I don't want to scare anyone with the stories that we're hearing that there are some really sad and alarming stories that are happening. Another priority, that of the FT right now has been protecting the economic health of our country both long term and short term and one of the key priorities for our president Randy Winegarden is to make sure that we are getting money directly into the pockets of Americans who are facing an even bigger affordability crisis now struggling to put food on the table. Job losses. All of us are concerned about our families and many. Concerned with our ability to pay bills last night, we heard that there was a deal reached in the Congress, honest nearly two trillion dollar economic stabilization package. I'm actually just looked at my phone a few seconds ago. It looks like the while we thought there was a deal, things are are getting tense again on the Hill. So not really sure that there's a final on that. Oh, in our well, let me see I don't want to. I don't want to take up too much of your time, but I do want to share just. As the results of a tracking poll that came out yesterday might be of interest to you, so, uh, 70% of Americans are thinking that the Corona virus outbreak is a major crisis. More up by more than double from 2 weeks ago, 93% having engaged in some form of social distancing in response to the pandemic. That means we're avoiding public events and gatherings. Going out to restaurants and bars and even going to the grocery store less often. 30% of Americans rate the economy is being excellent or good, which is a decline from 53% just earlier this month, and 41% of people say someone they know personally has lost their job because of coronavirus and 61% say they know someone who is less hours at work because of it. So the challenges that we are facing are many and one of the things that we've been talking about. I am sure that everyone. Come on this web and R has seen the graphs on TV about flattening the curve. All of those things are incredibly important right now to ensure that. Our health care system can accommodate all of the people who need critical care. The experts are saying that the number of COVID-19 cases is probably going to be the same regardless of whether we implement these social distancing and stay at home sorts of measures. The key is to really lengthen the duration of the outbreak so that the number of cases is spread out across a longer period of time too. Um, ensure that situations like we're seeing in New York and definitely like their facing in Italy and China, which in some places are now seeing a second round of outbreak. Oh are well managed, so that's what I had to contribute. I wish that I had something more exciting and fun to contribute, but that is the situation that we're dealing with now. And thank you for including me in the web and R this evening. Great thank you Kelly and I'm sorry about the audio. Early issues. Earlier I've switched to my phone line right now so hopefully that will solve some things. I'm gonna push another Poulan then turn this over to Laura with facing history and ourselves just a few words about facing history ourselves. They're a fantastic resource partner for all of you teachers or parents that are on here that are looking for stuff in social studies or current events. Or you know ways to talk about difficult to teach topics. Great partner, have incredible content that you should be taking a look at but they today. Are coming with us to talk about how do we move to this remote learning environment with some real hip? For for you to work with your students at home. So, Laura, I'm passing the mic to you. Thank you. Thank you Kelly Kelly B Ann Kelly T and thank you to all of you who have joined this conversation tonight. It's really extraordinary to watch the chat go by to see the the ways that you have already been impacted by the pandemic. The challenges you're facing and also all of the really important work and thinking that you're doing on behalf of your students. You know when I imagine, gave that you might have had trying to get online, learning up and running, maybe trying to keep your own kids busy at home while you were doing that, and navigating all the stresses of this moment, I just think. It's an incredible testament to the commitment of educators that hundreds of you are here. Also on this webinar tonight to continue your learning. So thank you. So I'm with facing history and ourselves. We're in educational and professional development organization and as a group that is fundamentally committed to using lessons of history to help teachers and students stand up to bigotry and hate the way that we first really tuned into this epidemic when it was primarily in China, was looking at the. Racism and scapegoating that were happening as a result to Asian Asians and Asian Americans here in the USA and around the world. But of course, now we're facing a situation where we're all impacted because our schools are closing, transitioning to online learning, and as educators were trying to think about, how do we continue the work of teaching and learning in this incredibly fraught moment? I noticed in the chat earlier, someone used the words Grace and patience. To describe the way that her colleagues were approaching this moment, and I think that's what we would all wish. So we're here tonight to really think about, you know, as educators who understand that you can't separate the head and the heart that you know intellectual work and can't be separated from the affective domain. How do we think about student well being at this moment? How do we help them? You know, 43% if you say you're concerned about helping students manage their concerns and anxieties. How do we do that while also carrying on the work of teaching in a digital space? And what can we learn from experts like Barbara Tracy were so happy that you were able to join us tonight to start this conversation about how we sustain our values with teachers? How we sense center students and how we nurture a learning community even as we've tried to figure out. How we work with our students. From a distance. So Barbara is here with us. She is has been for decades a leader, an online and blended learning with really deep experience in thinking both about how to design digital learning but also how to build edgecator capacity, usually over a much longer timeline than what is available to many of us Tonight. Barber as a consultant and she's also a lecture at the Graduate School of education at Harvard. Like all of you, she also just had to transition. Teaching her class online so Barbara, thank you so much in the midst of everything for being here with us tonight. My pleasure, happy to be here. No, thank you so you know I wanted to start of- our conversation just by asking you, you know, in this moment when so many educators have just been thrust into having to make a shift to teaching online. What are some insights from your work that is about, you, know, preparing educators much more deliberately for digital learning? What are some insights that might be helpful at this moment? What are some skills or knowledge that the folks on this web and R might want to try to develop and prioritize? It will the first thing that I want to mention is this is his shift. Then you have been using the words remote learning. It's a shift to remote learning more than a shift too well. Design well prepared, thoughtful on line, learning that in all those years in the 20 years I've been working on line learning, we've never looked at it as something that you can flip a switch or do it over the weekend, or decide what I'm doing face to face I can just. Digitize, or a turn into a 7 hour webinar. So letting letting everybody relax that we're not that that should not be what you expect of yourself or your parents should expect if you or your student should expect if you, but just to apply the principles that you already know about what's what's at the essence of good teaching, teaching and learning, and the relationships, the supportive, nurturing environments that you've been creating all year long. But the good news is, for most of us we've had those relations building up since the beginning of the school year, so our students do know us. We know them. So this shift can be a little bit easier, but really focus on doing what you can do an not throwing yourself into learning hundreds of new tools or expecting yourself to be an online learning expert. Keeping it simple is probably. The best advice and whatever tools you may have already been using successfully focus on those tools which can be emails. It can be some of the tools that you're using in your classrooms for collaboration, like Padlet or flip grid. You can still use those in the online environment, not wearing about necessarily banking your class AA an extended zoom face to face. Synchronous meeting with your students, which is going to have all kinds of make cause lots of problems for students who either can't be on at the same time for lots of reasons that may be going on at home may not have the devices or the connections may be doing something else at the time that you want to do that. So I would limit you're alive time and focus on, um, connections with your students. So maybe a little bit. Of synchronous time. Lots of individual attention, which again you can do by the phone, which is a technology that we all know how to use. It's a great tool even or pulling online. Distance learning is something that we always use, and picking up the phone and hearing the voice. Um, using lots of photos and videos that again can be shared asynchronously and all kinds of creative ways. Thank you, you know I, I really appreciate what you said about setting realistic expectations, and I think that's a message that we have to keep giving ourselves in this moment. When we think about this transition and also reminding ourselves that the best practices in education and person are in many ways are the same principles that can guide us right now. We've had some questions I've noticed going by in the chat with folks who are curious about how do we engage students in on line learning. You know, I think there's there's some folks who expressed concern about, you know. Distraction or concerned about all the other things that students have going on right now. So whether it is synchronous or asynchronous. What do you know about what works and engaging students on line? I think finding ways to keep connections going up as well as finding engaging work for students to do so. Um, in some ways it could be a blessing that so many states, for example, are considering not already have permission to not offer the end of year standardized tests that could liberate us to be even more creative with the kind of work that our students are asked to do. It can be a big opportunity. For student agency an for delving into projects that students are really passionate about, guiding that kind of work that we may say during the course of the regular school year, there isn't time for projects or there isn't time for art. Why not make time for those things now? Or music that students can explore with museums that are opening up. Access to their material science, museums, art museums, aquariums, but also just letting students develop pathways that they may not have been able to do. And we can also all learn more our own pedagogy as as educators can grow with this with this opportunity and give ourselves time to engage our students, but things that they may not have had time to do an it. May just work for the engagement. Yeah, you know, it's interesting. I notice folks in the chat talking about you know questions of accountability, which I think are real questions or questions about. Well, without the motivation of grades that were being told, we can't, you know, grade our work and hold kids accountable and that way where will the motivation come from? So it's interesting to think that it could come from students having more agency around their own learning. They could, I mean, another another uhm approach that again. Sometimes we don't think we have time to implement just real world projects while we're being bombarded with so much. So many problems that could really engage students and develop skills as they work on some real world understanding. An investigation of what's going on in their community. What's going on around the world? What math can we apply to how viruses are growing? Maybe they can come learn more about their community. Learn, learn about the needs in their community. So finding some real world projects again, we may see how engaging that is. An really get to learn. And when we go back to. When we when we finally shipped back to um, some of the some of the face to face teaching and learning, we may have learned so much about how this actually works and how to do some real world projects that may engage our students even more. Yeah, and you know, I think it's really helpful to keep those that sense of opportunity or possibility in mind you something I know. Also folks are concerned about it. They write in the chat and something you've written about two is the challenge of reaching vulnerable students or the challenges of continuing or trying to educate in an equitable way when we don't have all of our students in our classroom. So I wonder if you have any recommendations or thoughts for teachers who are really wanting to be equitable. Factors for all their students in this moment of learning from a distance. This is one of the most important questions some students are going to thrive even in this challenging environment. But I think one of the most important things educators can be doing is focusing on the vulnerable, struggling students and a key way to do this is again using the tools we have at hand. Sometimes simple tools to stay connected, touching base with these students, seeing what their needs are finding out. Um, how they're struggling. Uhm, they may not have access to technology. They may have all kinds of emotional reactions to what's going on. They may have sick family members at home that they are attending to. They may be crowded. They may have other needs that are not being met. This is really the biggest priority for our educators. Identifying their struggling students and finding ways to stay in touch with them to let them know that you care in the way that you have. Always care for them in the classroom? Um, keeping keeping in touch with them and seeing if there are resources that you can direct towards them. So the way to address equity is really. Giving more to the students who need and really focusing on that. You know, I heard a great strategy from a guest we had on the web at our last week. Justin Reich of MIT, who is someone I know you also know Barbara and he said, you know, the most concrete suggestion he could make was to print out your class roster on a grid with the names of all your students and every time you have a personal interaction with the student. Whether it's a text or an email or a voicemail or whatever, it is a comment on a students work. You put a check mark next to that students name and you should ideally see two to three times as many checkmarks more. For the students who you know are vulnerable in some way and that is such a concrete, actionable suggestion, I think to really hold ourselves accountable to the approach that you described. Absolutely so that you know there is one other question that I see coming up here a little bit, which is about parents and partnering with with parents and how we communicate with them. And so I wonder if you have any you know advice from years of working in the online space about the best ways to sort of engage in, collaborate with parents and caregivers. Yeah, communication is critical and this time communication with parents. You can set up use technology including I've heard of schools using Facebook groups using Instagram using remind messaging app. Find a way to have an open dialogue and share. I'm regular communication two ways. With with your parents, find out what they need. Find out what they're telling you about what's going on at home. Answer their questions. Bring them information from from the whole school and from the district. I've heard of some districts where parents are distressed that there's been no communication that that had not been set up in advance and the district is still struggling and they're at a lot other districts. This was set up very quickly. There is very. Um, organized websites where parents can go to get information as well as communication from the teacher back to the students. I heard of one school where there is a parent Facebook group an when the elementary teacher remembered that it was one of the children's birthdays and it was always a big birthday celebration. Of course, for for each child in the classroom with the teacher sent out a video of her singing the Happy Birthday song. And the parents were just, you know, their appreciation. A man, their description of the tears were just coming down my eyes as I saw how? What did difference that makes so? Teachers showing the parents that they are still carrying about the students and that they are there to communicate and get their feedback. Very important. And it. The school website is also very important because in the lack of communication also heard other parents saying I want to be able to go to the website, find out what's going on, find the resources I need, find out what's expected. This could be a way to engage students as well so students could actually help the information up-to-date. Collect pictures and stories that students are creating at home, creating classroom and and this could again be. The simple things at the school and the classes are able to do that would go along way. That's great advice. Thank you, um, I saw someone in the chat commented she's had more interactions with parents in the last two weeks and she had for the entire year to date. So we really see this coming up naturally. So Barbara is going to stay with us. I'm going to share a few more additional resources for all of you to consider if you have specific questions that you would like Barbara to address. Just because there's so many of us in the group chat, I'd invite you to use the Q&A Widget at the bottom of your screen to leave a question there, because it's easier for us to track them. And we'll come back to Barbara at the end of this hour to answer a couple of questions. But what I'd like to do right now is talk a little bit more about some resources and strategies that are drawn from our work at facing history that we have tried to update and develop over the course of the last week to really speak to these values of how we create community and connection. Anna student centered experience, even at a distance, I'm going to share some things very quickly, but I want you to know that everything I share here. Is in the resources tab at the bottom of your control panel I believe and there's a multi page PDF that you can find on facing histories website that has links and all of this information in much more detail so don't be concerned if it goes by quickly. So if you go to facing histories webpage, we've gotta hello bar at the top that takes you to this collection of resources and support for teachers during the outbreak, including upcoming webinar opportunities. When we started thinking about what we could offer that would be supportive right now. One thing we considered was a checklist, not a checklist where you have to tick off every single thing to feel like you're ready, but a list of things to consider. In your own planning and preparation and execution of this transition, so many of the things that you know would come under planning. Like you know, how does your how your students have access? What platforms can you use? Those are decisions that might be made a little bit upstream by your administration, but we do have a planning section that allows you to think through some of the possibilities. What I'd like to focus on here is the parts that come later, including to reinforce what Barbara shared. About communication having up-to-date contact information, understanding the medium that you can use to contact students and also what the guidance maybe from your district about what is or is not allowed. Another important thing to consider is continuity, but also change. You know Barbara shared earlier this idea of perhaps being comfortable simplifying or doing less, and so you might want to think as you approach, you know, designing learning in this moment. What are the most important pieces of curriculum or skills that you want to hold on to. But just as importantly, what are you comfortable letting go up? Now there's a lot of work that I think we can do around thinking about connection, thinking about routines and strategies and tools that can help students feel connected to you into each other, and a lot of them have. I've seen them fly by in the chat of using tools like flip grid or a tablet using routines like contract ING, which we'll talk about in a minute. Thinking about the way that video, images, social media having the image in the sound, and a voice can sort of humanize the learning experience. And also this question of how you yourself can stay connected to colleagues and maintaining professional support system facing history has a digital lounge for teachers. Share my lesson also has the community going. You may have one that strung up in your school but identifying those networks I think can really sustain us as we look at this as really probably along experience that we're facing. And then this question of care and first of all you know how can you practice self care? How can you design easy to grade homework assignments if you are doing grading? How can you set boundaries around working hours and communication windows? And how can you perhaps schedule some form of stress relief into your own day? And really prioritizing that in this unprecedented time? So that's a whole checklist with many more resources strategy than including links to other outside of facing history resources that we recommend. That you can find on our website. The next piece I'd like to share with you with a round contract ING, and I thought in the chat someone a comment go by talking about how important norms are an I'm sure that many of you in your normal course of teaching in the classroom, perhaps in the beginning of the school year in August or September, create a class contract and so why would we re contract? Now we're in a new setting, a new learning environment were at a time when you know, as we said before, the demands of sort of the heart and the emotions. Are going to be really important as well as meeting my needs is learners and so thinking about? How can we establish trust? How can we show up for each other as a supportive learning community? I think is really well worth investing time, and even if you translations and you've been on line for a few weeks, it's never too late to have this conversation. So we recommend a number of different ways to approach contract ING. You might use the sentence them where students do some journaling with a prompt, like when I think about my school closing to in person, learning it shifting to online, I feel blank because blank, we've heard of some teachers I'm using those feeling words and creating a word cloud. So you can see what the dominant feelings are, and then maybe you have a conversation about. Well, given all these feelings, how do we want to be together as a learning community? You might use a poem like Mickey's Cafe Jones invitation to brave space, which is a wonderful way to think about contract ING for the whole person, and you might invite students to think about other on line learning experiences they've had and who they are as online learners and what they need. From this new on line learning experience, we also have a number of different scenarios you might work with. You might use a tablet where students looks like down what they need asynchronously, and you develop the contract from there, or you might invite students to consider particular scenarios that might come up, like when something is happening at home that makes it hard for us to engage. What can we do so this is a number of different ways to approach a contract in conversation that hopefully could really set you up. For meaningful and connected learning during the rest of the rest of the time that you'll be learning in this way. Now the final thing I wanted to turn to goes back to this question of engagement and so you know, once were on line, we've found a platform or a way to connect with students. We've contractid. What are some things that we might actually do with our students to engage them in learning and really in student centered learning? I think it's interesting to ask what that might look like on line. I'd invite you to share in the chat. Maybe what student centered learning needs to you or what that already has looked like. In your classroom. So for us that chasing history when I think about student centered learning, I think that it means using teaching methods that sustain community and connection among students that approach students as whole people that invite their experiences and backgrounds and identities into the room and also learning experiences that, as Barbara alluded to, invite students to pursue questions that are meaningful to them both on line but also off screen. In the you know, in their homes and in their neighborhoods. There are lots of different tools out there that you can use. I'll mention a few. There have been a lot of the chat, but I think you know that investing in using your limited time to design meaningful experiences rather than investigating 15 Newton new tools is probably a good recommendation. So here's a few ideas. Um in student centered learning. When we want students to connect, we might choose a tool that allows them to have both video and audio. Because we know that that is humanizing, and it helps us feel like we're part of the community. So you might, for example, invite students to write a six word memoir. That's probably something a lot of you have done. A six word memoir about their experience with social distancing so far, and then say it out loud and record it to share on a class flip grid, and we might actually. Experiment with this with grid little bit at the end of this web and R. If you want you to reflect which I think is really always important, and especially at A. Emotionally and spiritually demanding time like this. We might want to allow multiple entry points for student reflection, not just online but also offline. So what sort of journaling might you use? Kelly Gallagher and Penny Kittle have an amazing writer's workbook strategy around the COVID-19 pandemic that I would if you Google it, you can find it. And facing history has a lot of other ways that we use journaling, or you could provide prompts and that can really become an important outlet for students. An inquiry, of course, is important. You might use a close viewing of a video that plays on line and invite students to discuss that asynchronously. your Google classroom or on a tablet, or in whatever sort of chat space you have. And then offline. Of course, a lot of incredible inquiry can happen when students have the agency to define their own goals. And then of course, you know learning is social, and so discussion and sharing should be part of the way that we're going to approach learning from a distance. So we use it facing history of strategy called big paper or silent conversation very often in real life, in the classroom, where we take a text and image, something really worthy of our attention. We put it in the middle of a big sheet of blank paper, and we invite a small group of three or four students to be in conversation about that text silently. In writing, this lends itself really well to a Google document, and the comments function in Google Docs, and this is another strategy that I think really invite students who might be silent in conversation to share their voice and their perspective. So these are just a few of. Many, many strategies, both on screen and off screen that we recommend in this PDF packet about transitioning to online learning that you can find on facinghistory.org with links to go further and to discover more about these strategies. If you are trying other strategies that you want to recommend to colleagues who were here tonight, please go ahead and share that in the group chat so. At the end of Tonight's web and R Us, we're going to come to a slide that invites you to participate in the flip grid. So I just want to preview that now, you know, in the world's of medical education they use this phrase. See, one do one teach one when you're learning a new procedure. So tonight we're going to try to see one and do one before we maybe teach one. You say flip grid. So a flip grid window will open up in a new tab in your browser, and we invite you at the end of the web and R as a sort of. Exit card to respond to the prompt. I came in thinking I'm leaving thinking so now I will very easy to record yourself. Finishing that sentence and then we'll see. Hopefully this beautiful community with several of your face is reflecting on your learning during this web and are so I'm going to pause here. I'm going to turn it back to Kelly booze and hopefully we're going to have time to also have a couple questions that Barbara Ann I and others here tonight can address. Thanks Kelly, Yeah no thank you. I would love to come to jump into some of these questions. I'm going to start with one that I said. I mean, I'm seeing in the the question box and I'm seeing it in play right now. I mentioned at the beginning and I don't know how much is it got jumbled. Virginia is closed for the entire school year, which has been pretty devastating for all of us here and I have a first grader at home and we're seeing at least in our school district at the high school in the middle school and the Upper Elementary School grades are really started shifting to doing zoom in a lot of online. But it's not. It seems like some of the kindergarten through second graders kinda still trying to figure out what is the best best method for these younger learners so. You know what advice do you have for some of our elementary school teachers? Really any teachers, but especially kind of the younger elementary school teachers and how to connect with students and continue continue education. Yeah, I think a lot of the advice is to keep them reading, not reading all day long, but it, but it provides some materials for them to read, maybe an hour a day, and do some math thinking an hour a day. And if you can keep that going then it may not be exactly what the core curriculum had been, but that will prevent loss and may keep them engaged. And there are, you know, many sites that provide. Um examples. I know that we're getting inundated with listen, listen, listen, curriculum. Epic is a site that has lots of books and the good you know, one of the good outcomes. In the end, there are many Silver Linings. In this situation, the situation. But one of them is a lot of the tools that were paid are now free during this during this crisis. So epic has a lot of books. Khan Academy. Has a lot of tutorials in math and some exercising that students can do in Massachusetts. The Math Department of Ed is partnered with our public television station W. GB H and it's been a provide. Programming from 12 to 5 on one channel every single day so that students can access lessons through their TV as opposed to through having to be on line, which can really address some of the equity issues at home. Um Newsela is another great tool that is current events and nonfiction content. That is differentiate, you can differentiate it by different level so everybody can get an assignment, but it can be adjusted depending on the students need, so that's another great source of concrete. Activities that you can assign for students to do that, they can do off, you know, not synchronously with the class they can do offline, then submit something to you, um, to the teacher. They can also share with each other and some of the synchronous, the asynchronous but collaborative ways that Laura was talking about. So those are just some examples. Yeah, thank you, bye. Across the country, a lot of cities and smaller areas that have committed local cable TV and taking, taking the TV over to do some of the programming and even scheduling classes from the school Division Two. All right, another question. I think if you touch on this little bit, but can you talk a little bit more about just how do you differentiate for differentiate instructions for students have iep. Yeah, it's um. It's unfortunate that, um, all of the needs an uhm are not going to be met the same way a man. I think that there is some. There was just some new guidance from the West Department of Ed on how to handle special education and LL education, and they don't want school to stop doing distance learning if they feel they are not going to be able to. Um meat meat. I keep plans as as they enter meet um pulling Ethan needs of their language learner students. That said, you can have, um, iep meetings over the phone or over zoom up. Just gonna have to find a way to use the tools that you have and again pay most attention to those students who were the neediest of of attention. But there's not really a good solution to this. This sudden switch, where students that were that may have been having hands-on therapies and face the space. Teach lessons and and in other other services they're harder to do on an emergency basis online, and I think we're going to have to get creative. Uhm, an overtime I think we will learn how to do some of those things better if educators like water was saying, keep sharing. Strategies. I think one of the outcomes maybe that we will learn more how to do these things. I'm using some of the tools that we have that may carry over to link it all. That may increase the way we meet their needs even when we're back to school. And are you? That are happening in the chat box right now too. I've already been doing some IPS, even Webex or over the phone or over zoom and video conferences and stuff to keep that going. Another question came in from um, sorry I missed the name, but any suggestions on how paraprofessionals can contribute to online learning? Yeah, I think they can help. Teachers meeting with digital needs of students. They will come. They'll probably have it. They will have an opportunity to develop some of their skills as as we make this move an I think they should work with the classroom teachers and maybe they can be part of the communication communication network that helps every student have some kind of contact every day, every week. That will just, you know, split the work because one of you know Laura was talking about self care. This is really important, particularly in online learning. Um, because we have 24/7 access. One of the challenges of being an online teacher is really you can drive yourself delightful E to meet all of the needs of all of your students because you have an expanded amount of time and you haven't expanded way to access them. So having A bigger team with your paraprofessionals is going to help teachers. Uhm, meet the needs and set some limits if if they can figure out with their hair professional how to divide up some of the war. Great, thank you so much. I'm gonna push we're gonna we're gonna go a little bit over not too much longer. I'm going to push one more question to you Barbara. In fact, I'm going to put on the screen so everybody can read it. Alright, send off. And then we'll conclude an then what I'd love to do. There's so many questions that are coming in, and maybe Lauren I can figure out how we can maybe do kind of even a shared Google Doc or were working Google doc to answer some of these questions. 'cause there's so many great questions and folks looking for advice. So let's end with this one. I think for just you know, advice on how to transition for performance assessments. I have my drawing and painting students complete working class for accountability purposes and I have my drama students perform in class because I evaluate them on stage presence. Projection, dictation, etc. But I cannot accurately accept them on the production via video. I could teach acting for the camera, but that is not the course outline provided by the district. Can I shift my curriculum in the state of emergency if my drawing students aren't drying live in front of me or or how would I ship this? I'll even add that to the question too. So I'm not the administrator. Uhm, so I I can't give permission, but I think that, UM, this situation calls for being creative in how we do modify assessment. and I think we aren't provide a real opportunity to use technology to share. Students can use the materials that they have at home. The best they can to create. Alternate projects that again it would. It would take some work on the part of the art teacher, but they can create and share via via images that can upload and share what they did describe it. There can be writing components that can be not have been part of it, but that would be an extra piece of of learning in the same with the performance on, they will have to find a way to they could do videos which would not be the exact same assignment, but maybe we can. Find the teachers can find um, um. Find ways to connect with the students, are able to do a min, assess it based on, um, a broader set of competency's. Overall this this crisis may shift again to a deeper understanding and more experimentation with competency based learning. So we're just going to have to be creative and take the pressure off of ourselves that we're going to do exactly what we did and we have to help our administrators understand that as well. Fantastic thank you so much for her. Thank you Laura. You wanna say just like if you seconds of final words and then I'm gonna close this out because we've got more webinars about to start right now for a virtual I want to say just a huge thank you to Kelly to Kelly and to Barbara for being part of this and really to all of you who turned up tonight, I feel so much solidarity with all of you. I just wish you the best in this work. We're here to partner with you and I want to give you the last word with a slip grid so please. If you can click on the link or scan the QR code and I would love to be able to go online later and see your faces and hear some of your reflection. So thanks everybody. Barbara anything final words? Thank you and good luck and all the best to all of you. You are heroes and your students and your families are depending on you just as much as they did. But I know we can do this together. Great, thank you so much. I I hear you some people have you missed some municipals and I'm pushing a couple right now so if you miss those put them in there. If you still can't get to him You'll be able to get this webinar on demand. It's usually the same link that you got in. It will be available within an hour and then will send you an email tomorrow when everything is up. I will also let you know that on share my lesson right now the power point has been added and the resources have been added to the page on share my lesson so when we close this. Out you will be able to access the, UM, those, um. Resources to download so they will be coming alright. I'm going to push one more poll question and just mention a couple of things in closing, if you haven't been able to download your PDF certificate, you should be able to do so now. If you've answered the two poll questions and I've just pushed two so hopefully don't miss these and then the other thing that I want to mention too, we really we really want to thank you. We want to thank you for being here. This is a really challenging time for all of us and we are just so grateful to. Making history to Barbara into you all for joining us. And for those of you who are new to our share my lesson community is welcome. We're very excited to have you here. We really appreciate feedback and have two easy ways for you to provide it. Please take the survey that will show up on your screen momentarily. Feedback is valuable for our speakers and it is helpless. Plans for future webinars and then also visits the same share my lesson page to add your ratings and reviews of this weapon aren't you can rate it up to five stars and then leave a comment about the web and R itself. That's really helpful for other people that come to share my lessons to do some. On demand webinars and find stuff that might be of use to them. And then before I fully end this web and I wanted to make sure that I point out our new communitysharemylesson.com/coronav- irus/onenote. You can join the community, participate in a pretty active discussions as parents and teachers asking questions and some support. Stop asking questions about. Asking questions and getting advice, uh, and then you can also add resources directly to the community that might be helpful to the broader other group. And then I also love it if you join us with our thank a teacher thanks support stock campaign. If you're on Facebook, Twitter, Instagram, you name it. Would love to see you sharing your thanks out there. There's a lot of great examples of celebrities and politicians calling for incredible raises that everybody should be making $1,000,000 a week for the work that we do is educators. and I could not agree more to that sentiment. Alright, so without further ado, I'm going to. Closest off in just a second remind you that if you wanted will be doing a lot more webinars. I know over the course of the spring and then we have another big summer of learning webinar series that will be doing. Hopefully at that point we will all be out of our home and then, but we will be doing a lot more webinars over the course of the summer so I do hope that you will join us then. All right? Thank you so much and hopefully will join up on another weapon are fired. One thanks everybody goodnight. Goodnight I have uploaded 13160 lessons on to share my lesson. I know the people out there that will use it. That's more than a few war. It's almost a unified in its own sense that here we are. We're teachers were in this together. Thank you. Thank you with that little she did with it gave me a different way of thinking about my lesson. Like to make sure that you've done there really may be born, that you used it. I figured out it worked well my classroom. Why not share it with other teachers? I want to never thought about doing the grocery store like this. It was, it was fun being part of share my lesson. It makes me feel like I'm part of the community. When I heard that they were at a million users. It really made me excited because even though I'm one in a million, I know that I'm making a difference. Bye. _1591260984813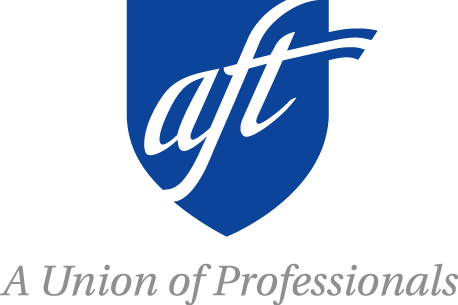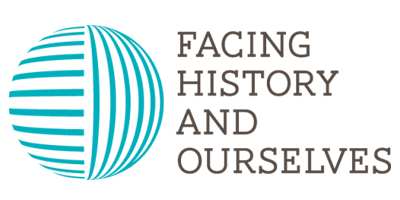 Schools across the country are grappling with their response and emergency plan for the coronavirus. In addition to prevention, schools are ensuring that educators, students, and parents have the access they need to continue learning from home. Many schools and organizations have had in-services or full telework practice days recently to train educators for online learning and to test out online systems in the event of a long-term closure.
At the American Federation of Teachers, we have been working around the clock to provide guidance and support for schools and communities on best practices for prevention and preparation, as well as providing checklists on what schools should be doing and asking now to prepare for remote learning.
As schools shift to the possibility of online learning, teachers are looking for strategies and best practices for student-centered online teaching and learning.
Join AFT Director of Health Care, Kelly Trautner, AFT Director of Share My Lesson, Laura Tavarez with Facing History and Ourselves, and Barbara Treacy, Instructor in the Technology, Innovation and Education program at the Harvard Graduate School of Education and digital education consultant, for a webinar covering the preparation schools should be doing now as well as strategies for online learning.
Available for one-hour of PD credit.*
*You will be eligible to receive one-hour of professional development recertification credit for participation in this webinar if you complete all the poll questions, survey, and actively watch the webinar. At the conclusion of the webinar, you will be able to download a certificate that verifies you completed the webinar. Check with your school district in advance of the webinar to ensure that the PD recertification credit is accepted.
You must be a Share My Lesson member to participate in this webinar. By registering for this webinar, you consent to getting a free account on Share My Lesson if you are not a current member.
_1591260984902