Legislative and Regulatory Update
Join us as Bob Holcomb and Joan McDonagh provide an update on key issues from Washington and their impact on retirement plans.
SPEAKERS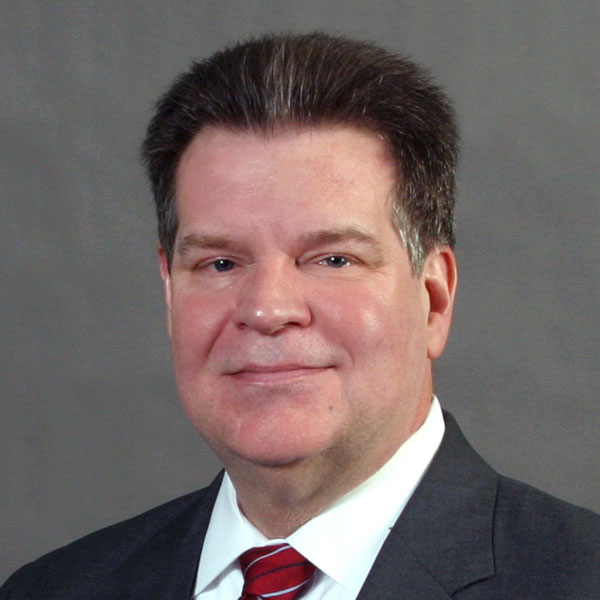 Robert A. Holcomb
Vice President, Legislative and Regulatory Affairs
Bob Holcomb is Vice President of Legislative and Regulatory Affairs for Empower Retirement. In his role, he oversees retirement policy efforts on behalf of Empower. In addition, he interprets pension-related legislation and regulations, consults with clients and internal partners on legislative and regulatory issues, and represents the organization in advocacy groups.
Bob joined the organization in 1991 and has been in the retirement services industry for 30 years, serving in client management, operations, technical consulting and sales support roles.
Bob is a graduate of the University of Kansas School of Law. He currently serves on the executive board of the American Benefits Council and works with other industry advocacy groups.

Joan C. McDonagh
Senior Director, Legislative and Regulatory Affairs
Joan McDonagh is the Senior Director, Legislative and Regulatory Affairs for Empower Retirement. Her areas of expertise include law in the employee benefits area as well as ERISA compliance with an emphasis on fiduciary requirements.
Joan joined the organization 1988, when she worked for Great-West Financial® subsidiary EMJAY Corporation.
Joan holds a Juris Doctor degree from American University Washington College of Law and is a member of the Wisconsin Bar Association. She is on the Government Relations Committee of the Society of Professional Asset-Managers and Recordkeepers (SPARK) and is past chair of the Public Policy Committee of the Defined Contribution Institutional Investment Association (DCIIA). She is also a member and past Vice President of Wisconsin Retirement Plan Professionals, Ltd.
Joan has written numerous articles and presented a variety of seminars on retirement plan issues. She is a contributing author of the 401(k) Answer Book, which is published by Aspen Publishers, a division of Wolters Kluwer Law and Business.
---
FOR PLAN SPONSOR OR FINANCIAL PROFESSIONAL USE ONLY.
Securities offered and/or distributed by GWFS Equities, Inc., Member FINRA/SIPC. GWFS is an affiliate of Empower Retirement, LLC; Great-West Funds, Inc.; and registered investment adviser, Advised Assets Group, LLC. Investing involves risk, including possible loss of principal. This material is for informational purposes only and is not intended to provide investment, legal or tax recommendations or advice.

©2020 Empower Retirement, LLC. All rights reserved. RO1091987-0220

_1591411769756