Welcome to this web and R on the extension of IR 35 to the private sector. The first in a series of 5 free webinars. That AC UK is running for its practitioners. In February, and March. My name is Pat Delbridge, and I'm a member network manager for ATCAUK. I'm delighted to welcome Louise Dunford as our speaker today. Lewis specializes mainly in aspects of practical employment law. Company law and on professional negligence and has published widely in leading academic and professional journals. She has been continuously involved in training and consultancy. Look for professional firms an 4 commercial organisations since 1987 professional clients include accountancy practices professional bodies. And a number of NHS hospitals. Louise is commercial clients have included many large corporates as well as many smaller firms. In this webinar, Louise will examine the response to the government consultation on extending IR 35 to the private sector. In detail and look at the implications of the planned extension. Today's presentation will last for most of the hour. We will try to fit in a few questions live and if there are any we don't answer live. Will get answers to you offline at the bottom of your audience console are a number of application widgets you can use. Some widgets are already open such as the Q&A and resolve this widgets. The resource list includes a link for registering for the other webinars in this practitioner series. And a PDF of the presentation slides for this webinar. If you are in a CC a member. Then this web and R can count as Verifiable CPD. If it is relevant to your career you can print the CPD certificate for this event by clicking on the yellow certification. Icon at the bottom of your audience console after the web and R has been running for 10 minutes. Can I ask all ACC members to keep their details up to date on the my ACA portal? If you have any questions during the web casts. Please use the Q and a widget to submit your question. You can send these in during the presentation as well as when the presentation and if you have any technical difficulty. Please click on the help widget it has a question mark icon and covers. Common technical issues. If you're not seeing slide movement in your console. Or if you start having audio issues when it has been fine before please. Refresh your browser session, either by hitting the refresh. Icon in your browser URL bar or press F5 if you're a PC user that's command in Ark. If you're a Mac user. Please note that Chrome is the preferred browser for this webinar platform. I'll hand over to Louise now. Thank you very much indeed patent Good afternoon. Everybody it's something that's really good to be with you all. Now I'm going to do my best to do as much as I possibly can today I have a tendency to speak quite quickly. So if there's more than a few of you say she's speaking too quickly. I can't understand. You I will slow right up. But as it is. I'm going to do the best I can to get through. Everything and have a little bit of an opportunity for questions as well. So here's what we're going to do. I think it's it's pointless trying to explain this without putting it into context, so before anything else, I. I want to look at the current categorizations of employment status. And just explain a bit about why this area is such a challenge will look very briefly. The history of our 35. I know you know it. But I want to put a few general status. Recent cases in We're obviously going to briefly mention the changes in the public sector to place everything in context. And the implications, but then we're really going to have a hard look at the roll out to the private sector. Insofar, as we can with the potential implications and issues and we're going to talk about some advice and pointers for our client contractors in the private sector so that's the plan. So let's get started first of all with a very simple straightforward position on where we are if you are. Working for a person another business in the UK. You are, and you have a pulse you're basically within. One of 3 categories and they're not interchangeable and these other three categories. You are an employee you are a worker. Or you are self employed now the point about being an employee and I can't emphasize this enough 'cause. We need to keep this in our head. Is that you are employed on a contract of service, you are guaranteeing a certain period of employment so you of your time you are. Keeping some of your time so you're saying to the employer here. I'm going to give you 25 hours a week. I'm going to give you Monday Wednesday and Friday. I'm going to give you 20 days a month to be decided between us. As a minimum and that means that if I'm there and I'm ready to work for you, you have to pay me. Whether you use me or not is up to you, but you have to pay me and you can deploye me as you wish that's the. Essence really of employment and what that gives you is it gives you a family friendly right figures. You statutory sick pay. And it gives you the right if you've worked for 2 years to unfair dismissal in Redundancy, so really. Every kind of employment right that exists every kind of employment right that there is if it exists you're going to get it. Because you want the gold standard if you like and of course, you're on PAYN National Insurance. Which is deducted at source now your worker is a little bit different because whereas your employee guarantees their service? And there is a level of continuity until we employment contract ends 3 notice. It will continue the worker is very different. The worker is someone. Who is bolted on when they are needed and bolted off when they're not they don't guarantee their service at all. Neither are they guaranteed any work or any pay unless they do that work and they work personally as employees do but there is no security. The people were really talking about here are paid direct casuals and what often called 0 hour contract workers. And also of course agency workers. Now they do have some rights. They have minimum wage rights and they have rights under the working time. A regulations, which guarantees them annual paid holiday and they are in the same tax situation as the employees above so there PAYE. And National Insurance is deducted either directly by the person that the company employing them or by the agency through which they are working and finally we have self employed people. They are in business on their own account. They're of course packs through self assessment and generally tax considerably lower. And that's where we need the issues arise, OK, so there's all three categories. What's the problem OK, so the problem? Is this that. Depending upon where you are in those 3 categories, your tax treatment is different and your employment rights are different. As I think you can see I've already really explain that and that's where the problems actually arise that's where? Everything that we're going to talk about today comes from the difference in treatment. Now the implications in practice are really this. But first of all as we know specialist contractors and employees very much have liked off payroll working they have liked. If use of self-employed status. The end user the client wants the flexibility. Once the fact that they don't have to worry about payroll and. Employment rights contractors want the higher rates in the independence and they all want they very much want to lower tax bill. But this advantage of self employment for contractors only really works any really work for a certain level of personal person. You have skills to sell and of course, many of us will know over the last 20 or 30 years in particular in it. It has become a very relevant point but also finance any anyone that can provide a specialist service that the business needs and lots of people have done that through. Being self-employed contractors now there are another set of people are briefly mentioned shortly with lower status skills in earning power. We're talking about people driving delivering. We're talking about people who may be providing much more sort of basic services and don't have the skills. Now they would like to be casuals or agency workers, but they don't have a choice. They are classified as self employed. And there really a very different kettle of fish are not the people that were talking about today. So here's what the legal challenges. It is very difficult to get that status absolutely right and this has meant therefore, that disputes have arisen it's very difficult to assess that status. HM else will say no you're not self-employed. You are actually a worker or an employee and we want our tax. People who are in the gig economy. But I mentioned a few minutes ago with the lower status and the lower skills. Happy categorized as self-employed, but they've turned around to the courts and said this isn't fair. We want to be workers. We want to claim minimum wage and paid holiday. You had some people who are labeled as casuals and they have said excuse me. But I don't think we're casuals tool. I think we're employees. And we want unfair dismissal rights. We want redundancy rights. We want SSP. They've also been health and safety cases. Where certain regulations have depended on what your status is so you can see, there by the number of different? Practically we've got there. How many different types of disputes have come before the courts in the last 20 or 30 years. Now, why is this classification so difficult I mean surely they just ought to be a straightforward statutory test? With only where there isn't one and I think the main reason there isn't one is no one quite dare to even think about making one up. And the problem is the wide divergences fact situations are working in practice, you will know this almost every time you look at a client. Working as a contractor their terms, and conditions under which they are working a slightly different from the one you looked at yesterday or last week. And what this is meant is we've now had a practice of weighing a multiple factors to reach a result. And that is traditionally what I what I'm going to call going for the traditional test is the one that is depended upon the weighing. Of multiple factors so haven't we got some guidance from case law well. Of course, we have, but to be honest. Sometimes the cases haven't helped because. The weighing of factors gives the courts and enormous discretion to reach the result. They want to reach so if you look back in the old status cases going back 30 years. Disabled or injured workers or people have been treated really shamefully astonishingly often seemed to win, even though it looks as though they might not. Really win in on the facts that and they all used to do better. Then when you've gotten on meritorious claim it looking for rights and. And the court think So Well, you know, I don't really think that they deserve it. They often find themselves. The rude and not getting those right and everybody used to do better than HMRC looking for tax who will always subjected to a pretty strong standard. But the attitude to tax collection and the morality of tax avoidance has done doubted Lee changed and I think we can all feel that the wind is blowing in a very different way. To the way it was blowing before and this has led to anomalies and difficulties with extracting clear principles. And what I've often said to people when I'm talking to them is the answer to the question what status am I. Is often going to depend on? Who is asking and why you are here asking me that question in the 1st place. And those 2 things are going to weigh pretty heavily with the courts. So there's a tug of war that has become particularly obvious recently and I've kind of mentioned this, but this is to lead into the Main. Event on one side the courts have been dealing with the gig economy, these low skilled workers who've been forced into self employment. Large Internet based companies on the other side, these people. The self-employed one man. One man 1 woman. Of course, as well band. Contractors working through intermediary personal service companies vents for the title called them PS CS providing services for client. Often large public bodies and private sector companies, but of course across the whole range behind all this as a tendency by both lawmakers. And judiciary to group workers depending on their perception of how much bargaining power. They have and how much they are controlled. And how much the court wants or ought to help them so the result is this. The recent gig cases, particularly involving bicycle careers and delivery drivers. And even plumbers have all pretty much been decided in favor of the work and they said. No, you're not self-employed. You're a worker you have your annual holiday. Here's your minimum wage. All of these had contracts quite clearly stating that they are self employed. And all have been challenged now I think it's worth making up an important point at this point and I know you probably already know this, but I just want to say it. I don't care what the label is on this contract. What matters is never the label. It's always the way. The relationship is actually carried out in practice now, what's interesting here is this the tribunals have almost always concluded in relation to these gig economy people. That the contractor unfair the individuals have no choice but to accept them. They're designed to avoid minimum wage and working time. And to ensure maximum flexibility for the employer and the employees have had these big Internet companies have had no. Sympathy at all, whereas the perception with PS CS is much less clear. There is mutual benefit with self-employed classification, both for contractors. Answer client but there's not much benefit for HMRC. Many contractors, not all but most are not in that same week bargaining position. And the senses that large businesses have been taking advantage of the relatively low cost of using these contractors. Is with no tax risk to them now? This is especially in the public sector where the cost of employing people on payroll is incredibly high. But he threw out everywhere. If you look at the big banks if you look at the big financial institutions if you look at the. Uh the largest commercial businesses. They the use of these PS ease of these contractors has been so valuable to them. And the other great thing for them. Of course, has been that if things go wrong with the PSE picks up the tab. So the sheer numbers has meant that the risk of Investigation has been relatively low for the contractor to. So risk no tax risk for the user for the end user for the client and a relatively low risk for the contractor. And low tax bill what's not to like now, it's probably true but that flexibility has enormously helped the economy. I would probably miss out the word probably there, I think it's true that flexibility has led to you know. Ability to Bolton expertise when you need it bolted off when you don't and to allow really. I think they'd someone talked about the? To oil, the wheels of capitalism. Now the changes. We're talking about today represents a victory for the argument that the PSE loophole should be closed. And so for PS CS the tide is definitely turning the other way, the political and social mood has shifted. Against tax avoidance and the squeeze on public funds has meant that has contributed towards a push to collect more tax. Now the most recent fuel rate in the newspapers. We've heard about the BBC various contractors, blaming it for their problems with the revenue so. You know, we can definitely see the mood very much shifting against tax avoidance and towards the idea that we ought to. You know, we ought to be allowing the revenue to collect tax so let's have a look then quickly. If we can 'cause we're doing quite well about just very briefly about oil 35. So obviously HMRC became concerned about the widespread use of PS CS from about 1999 onwards, although I think I remember it being even before that. So the advice was always that if you sort self-employed status. You should form a company as an intermediary in the contractors. It is either at their own behest or that of the client and the revenue therefore decided that just having that company in the way was. Basically artificial and their argument was look if we just ignore the PSE for a moment or 2 take them out of the equation. Will look at the contractor will look at the at the client will look at the way that they relationship is? Being worked and if we feel it is disguised employment, then we will say that the PSE should be assessed. To tax Patch, PA, Twiin Natalie Choice as though it were employment and that was brought in by the Finance Act 2000. With this ever since. Now they've been judicial challenges and there's been overhauls of the system by the government. But not much really has changed. It's given rise to an enormous industry of experts and advisers, but everybody still says the same thing. The test for employment status remain as ambiguous as ever, and the rules are unfairly targeted and it's very, very hard for people to workout. Really what status they're looking at. So the tax position, then was this at is this for a lot to a large extent, if HMRC can establish that. Oil 65 rules applied the contractor is in disguised employment the way in which they are working for the client. Would be employment, but for the intervention of the intermediary than full PAYN National Insurance is payable. On 95% of the PS CS income from that client any dividend payments will be treated as employment. Income most business expenses cannot be claimed and with employers and I see also being payable the tax implications. Or consider when I use so you know this. This is the system that we've been working with now. For so many years and to some degree. We've pretty much got used to now the change in approach. He's really been really emphasized by the attacks tape being much higher up the agenda and the sense in the money laundering the tax avoidance legislation that the use of corporate vehicles. To conceal transactions is being you know, there is something that isn't right that is immoral or wrong or unfair. An HMRC have tapped into this mood. They've remained very unhappy with the impact of PS CS on the tax take. And they have long sought legislative reform. Now they say that they think only about 10% of payroll workers in the public sector. I think should be worth paying the right amount of tax they don't have a source for that. They just said it. And there was also been a change of approach by the judiciary who are less tolerant of tax avoidance generally so I think. 70 were really knocking at a pretty much open door. So let's look at some status cases good start, it already said. I don't want to say it again. Fundamental principle underpinning all status cases is the importance of the way the contract is carried out not what the written contract states. In particular label is just that and it will be meaningless if the facts do not support it. So let's have a look now at probably the Granddaddy or the grandmother if you like of all the cases. You can eat this case always because this case is a Supreme Court case, which is very exciting 'cause you don't get many employment status cases that are Supreme Court. And what it does is it gives us the basic principles that we're going to need to apply if we're going to do an analysis. Of whether someone is in disguised employment or not, yeah, and in also cleanse and Belcher. The Court of Appeal said. Employment judges have a good knowledge of the world of work and descent derived from experience of what Israel there. How much is window dressing and that's that's going to be a really important that's a really important aspect of what we're going to be looking at. What you need to look at the Supreme Court agreed wholeheartedly with this approach in this case and they held that the car valets working for auto plant where in fact employees. Now imagine the unhappiness in the board room at auto cleanse because these people have been working a self-employed they have. Absolutely no responsibility for these guys at all, and suddenly not only did they get moved up beyond they did not even work as they get moved to employees so they got the full employment right. Overnight, not to mention the tax implications to that, really is. Quite a serious matter now. The provisions in the contract stated these valleys were self employed but. It said also that that auto plants had no obligation to provide work and the valets had no obligation to accept it. They could substitute others to do their work, they paid a 5% charge for cleaning materials and it deduction for insurance. And they paid their own tax and then I saw that looked just like self employment? What really happened, though. They worked everyday all day there was a very low turnover stars people work for the company for years. They were tightly controlled by management. There was no actual substitution, nor any contemplated and they had no choice but to accept the contractual terms. They were given and very little awareness of what they meant they were tightly controlled and they didn't really have any effective choice. So that's critical right so there's auto cleanse there's an important critical principle. We're going to come back to? Which is the idea that it doesn't matter what it says on the tin? What matters is in the tent? Now let's go back a minute or 2, I said to you, a few minutes ago that these dig economy workers. Always win their cases, no they don't one case, only that they didn't win and this is this one here. The Independent Workers Union. GB Anruf would deliver room now. This case is really important going forward and the case is important becaus. These workers were asking that what these these workers were saying they say, were self-employed. We don't agree with self input. We want certain rights union rights connected with being workers. But Unfortunately they lost their case and as I said, This is the only one. Which was lost and they lost it becaus in this particular branch of the delivery this particular section it was not? Unheard of for the individual careers, not to deliver their own food, but occasionally to sub it out, maybe to mom or dad? Or, a sibling or a mate if they had too much to deliver or they had an important party. Or, a hot date not only did that happen, but the delivery bosses their immediate bosses knew it did occasionally. And they didn't mind and that meant that it was curtains for any argument that they were not self-employed. And that means that I think we I think we can be clear on something that I think we always knew. Which is this if you can establish real substitution? I'm not talking about banging a substitution closing and hoping it flies. I'm talking about being able to prove. But you either have substituted or you really could and that is going to be curtains to any argument that you were disguised employee. You can't be because if there's one fundamental difference between being self employed and not fact that you can rely on. If you can substitute you are self-employed end of story and I think this case emphasize it because of its uniqueness. You follow the point I'm trying to make so alright. So you can say to me if we haven't got substitution and we really haven't then does that mean? In business on your own account does that mean you're not self-employed well. Of course, it doesn't because there are plenty of self employed contractors who? Can't substitute but it doesn't mean they're not in business, so let's have a look because this is going to matter shortly. Let's have a look at the factors, which are really important, and I'm doing it. Slightly other way around. I'm saying if you've got these things then they are not going to help you they will point away from self employment. So what you are looking for is the opposite so I don't like to see a self-employed contractor who has been previously employed. Now I do want to make a point here, and that is that none of these factors is definitive. In the way that substitution is so this list. Here are all factors to look at but none of them. I'll definitive although some will help more than others. I never like as I've said to see a contractor who has had a previous employment contract. It was looked a bit artificial. If the client dictates all controls what the work is done and how it's done that's not good. You want to have as a contractor control. You you don't want any expectation that work is continuous and there's a sense of mutual commitment 'cause that looks like disguised employment. It is better. But not definitive if the contractor provides tools and equipment if the client provides them well again. It looks more like employment. If the contracted doesn't have any risk of Los well it looks more like employment and vice versa basis of payment again. It helps if payment is task based so you get what you get a lump sum for a job you're going to do at a data. On a particular date or by a particular date and it's up to you really how quickly and how efficiently you do it that looks better. That hourly weekly or monthly payment where you are being paid for the time that you work again. It's not fatal. But task based is better than time based it's better if the contract has other clients and if the contractor doesn't work for anyone else. It looks a bit more like employment if you don't negotiate your fees if you've never negotiated your fees. It makes you look a bit like you have weaker bargaining power and a bit less like a business. If you can show that you've negotiated fees that's tremendously, helpful in showing that you are genuinely in business on your own account. Genuinely self-employed long continuous engagements don't look so good short sharp engagements look better. The more integral you are to the organization. The worst cities you don't really want to be too integral as if you're going to try to argue that you're a contractor. Long notice periods don't look good, you won't short notice periods. If you possibly can the shorter, the notice. The better if you want to prove that you're not in disguised employment. You don't want terms of the contract that are more consistent with employment. I've frequently come up against clients who think they'd like to reward a contractor with giving them a holiday pay. No really don't do that. You are going to reward your contract are there not their rates but don't start messing about giving them benefits? The contractor must not be awarded sick pay or holiday pay almost not regularly attend client social events that makes you look more like a disguised employee and certainly. Don't put them through your annual appraisal system don't have the managed by HR. They should be managed by the commercial Department or a commercial manager. They shouldn't be subject to the clients disciplinary or performance management process is that's what you're wanting to avoid. As far as training is concerned, I'm a bit ambivalent about this. Anyone who is working on somebody's premises and I don't care who they are working as. Everyone is expected to be able to understand the health and safety requirements, so I never worry about a contractor. Being financed to do health and safety training relative relevant to the actual client and also a clients often have their own very specific computer systems. And again the contractible have to be claimed will have to be trained and I expect the client to pay for that. But if you were talking about General Management Training, or general serve CPD if you like and I think the company should pay for that. So the the PSE should always pay for that for the contractor otherwise again. If the client is paying for general management training, putting you through an MBA Oh no. That makes you look much more like an employee and Lastly. I think if you're in I. I came across this actually. Quite recently with the lady who was a mathematics, coach and a gymnastic coach. I think and she said. One of the things I do? Should I have to have a lot of certifications, and I have to have a lot of. Apostle of exams and obviously I have to do my I have to do my checking my CD. BS checking and should I pay for. All of that, so I pay for all my health and safety training by also pay for my license is. And I pay for my all that kind of thing my insurance and I said, I like that I like. Because to me that looks like you're a contractor so if you can show that then I think that's really good. If the client is paying for it. Then again, I think. Gosh, it looks much more like employment so. I hope you kind of see what I'm getting out there and I've got 1 dozen or more actual. Factors and I think you've got almost got to do a checklist and look at all of those trying to make an assessment for your clients. Of whether or not they are in disguised employment. OK. Here's a fairly typical case. Very recent case involving a gentleman called Richard Alcock and Richard Alcock was a gentleman who ran a service company PSC. And the revenue challenged him on the basis that box standard IR 35 and he worked for Accenture actually. And one of the things which I think attracted the attention of the revenue with the fact that he previously worked as an Accenture employee, which was just the point I was making right at the beginning of that list. It never looks good. It doesn't kill you, but it doesn't help you now, what's interesting, though about this case. Is that the revenue was defeated and largely the reason for that was the absence of mutuality of obligation? The court could see that there were gaps. The court also notice that Mister Alcock occasioning in on one particular occasion. He did quite a lot of work on the expectation that that accent, you would get a particular contract that he would ultimately be working on. And then Unfortunately took the rest. They didn't get it, so work went unpaid. He very much took risks. Coming along the way very much consistent with being in business. He also had an extremely short notice. In fact, he had one contract terminated literally. At the last minute and in another break, he was terminated very quickly as well and the tribunal was. Also convinced there was a genuine possibility of substitution. It was feted by the fact that extension. Obviously had to approve the person coming in you would understand that. Really with the nature of their business. So just to reiterate this is important case because this was an aisle 35 case. In which absence of mutuality short notice risk of profit and genuine possibility of substitution with professor risk of. Perfect opportunity for profit risk of Los and the genuine possibility of substitution were all there and really one might ask the question of why that case was fought in the 1st place because. I think is all the commentary on the case, said is it seemed to a lot of people looking from the outside. A pretty straightforward self employment situation you know it didn't look to most people like a disguised employment situation at all. Interestingly and this, I think was quite a withering statement by the judge HMRC's cases where one party agrees to work for another in return for payment. This satisfies mutuality of obligation between the parties that would be true of every contract both employment and for services. Otherwise, the contract would not exist at all, so I think as I say slightly witheringly, the judge said. That's really the essence of everyone of all three of the categorizations. Ultimately, if you work for somebody else and you say, I'm going to work for you? Would you pay me? But basically covers you when you're self-employed when you're a worker and when you're an employee and really HMRC. This is very, very misguided, the importance here of mutuality could not be overemphasized as far as the court was concerned. Another point which I think was important was another point that I made on my list, which was that the work was project based on Mister Alcock was basically left to get on with it. He had to deliver defined objectives to the extent to which exceptional can accept your controlled him really was largely about. Um making sure that the appropriate quality of service was delivered. It was really more that than anything else. The stress and the cost of the 5 year investigation is meant that Mister Wilcox no longer seeking to continue as a consultant. And will probably return to employment and RLC had taken on some employees that they've got rid of and if he's now been. Company in significant debt as a result of this so it's pretty depressing really. I think and and I think what a lot of the contractors. Obviously, there are biased, but a lot of the contractors. Publications and a lot of subcontractors websites are saying, is just how. Awful really this case was for Mister Woodcock. He was in a room with you know in a tribunal. Up against battalions of people from HMRC just himself in his person assisting him, but they still managed to win, but it was. Unbelievably stressful for everyone concerned him and these cases are and yet really a case that a lot of people dog you. Really shouldn't have been taken at all anyway. We're going to mention it again in a moment or 2. So OK, let's talk now quickly about how the rules have changed in the public sector well as I'm sure you know. From the six of April 2017 status has been determined by the client not by the contractor. If the client decides it applies taxes deducted at source using the RTI system and the contractors, not entitled to any of the other benefits of employment so it's really. Either everyone else to contract. Anil really because the client doesn't have to worry all in theory. At least don't have to worry about employment rights. The contractor gets to pay all the tax an yet. Um doesn't get any of the rights that go along with it. And the revenues happy because it gets. It gets its tax. The party responsible for deciding is also responsible for collecting the tax and is liable if they do not do so. And, of course, what this is meant in the public sector is because they are generally risk averse is there's been a huge move. Putting everything on payroll and HMRC in their recent guidance claim that they've raised an additional 550 million pounds in tax as a result of the change that will get us. I guess a few miles of railway, but I don't know you know what? How much more there going to collect. Now, as a result of the most recent change. But here's a typical public sector case involving the BBC and I think I want to reiterate. To you how important this is this is a tough as I said typical public sector first here tribunal decision. Free presenters who provided their services to the BBC via their personal service companies and the services were provided under a series of contracts with very similar terms over 5 years. Now the tribunal was not unanimous on this, but they did decide ultimately that this was an employment relationship. And the taxes were payable so the presenters lost their case. I think what's really important again look at this. Mutuality of obligation again, the BBC was obliged to use the presenter services for a minimum number of days. The presenters were obliged to be available if called upon game set and match. An the BBC exercise control over the presenters. They had to attend training they had to follow editorial guidelines and they couldn't work for other broadcasters there was no real right of substitutions. And you can see the difference. There have been a couple of other noteworthy decisions on presenters. Christine Rockwood lost her case as you may know. Lorraine Kelly was not required to pay a tax bill of 1.2 million that was widely publicized. Largely because of the perception that she had a brand that she was in the business of marketing Lorraine Kelly, the persona. And that the company was in the business of doing that and it was a business very much so there was also very little control. And certainly no mutuality of obligation and those big difference between those 2 cases. So what has been the impact on the public sector. Well, those of you who have clients working in the public sector, where public sector contracts will know. It's led to increase costs. The loss of key personnel and it's led to difficulties with recruitment lot of public sector. Employers have defaulted to a blanket ban approach requiring. All contractors engaged with PS Vita on payroll and of course. This is because well I've already we've already. Explain how complex legislation how difficult it is to apply case law and given the situation in the public sector most. Public sector employees have taken have taken the view that the simplest thing to do is to just bang everybody on payroll. The problem of course, with that is that last people because people have said. Now I'm going to go into the private sector. I'm off and of course, it's been difficult to recruit because people? Why would they go into the public sector if they can get 15% more in the private. So here we go then here is that the main event roll out to the private sector. The consultation closed in May, the draft legislation was published in July. And they've just published the final regulations, literally 3rd of February, so in this last few days and it is that they've made it absolutely clear that the rollout is going to be April 2020. Now the anecdotal evidence. I have and I think they have here 'cause I've just been chatting to some of y'all supremos here. Is that the anecdotal evidence is that most of the largest users of PS CS particularly for example the banks? Are already requiring everyone to go on payroll or to work through umbrella companies in advance of the changes? And on a wholesale basis and what might say I'm somewhat cynically that simply to avoid the issues that they might have April in April. Which will see in a moment or 2? What they're going to be so the implications for the clients are relatively straightforward. As far as we can see responsibility for assessing tax status moves from the contractor company to the end user. Client we're now going to refer those to those of end users throughout this is going to apply to all payments made after the 6 of April 2020. Obviously, to any contracts terminating before that date, No. If the contract is properly. It's a contract with properly inside. I'll 35 the end user must pay the contractor through the payroll. Deducting tax antennae the end user will also need to pay the 13.8% employers National Insurance contribution liability. As well as The Apprentice ship Levy and if they're wrong, then they could be liable for tax and and I. Including employers and I and interest and penalties for the period of the assignment, which could end up being very expensive. I mean, I've just seen some recent research. I wouldn't I mean, if somebody wanted those Cambridge research bodies. And they think that if you really got hammered it could cost you as much as 56% of the original bill. The excess liability as a result of misapplication of IR 35, so no wonder people are pretty terrified about it. So this is just I think Gobsmackingly amazing really so here we are, we've been told this is happening. We've got the final regulations uhm published, but the government then has already announced on the 7th of January. But it's launched a review into the implementation in the private sector. How this fits in with the fact the regulations have been published is not entirely clear. I mean heavens really is. All I can really say the review is due to finish. Mid February and to be absolutely honest. I mean, I've been talking to them here at sea, and the view seems to be. It's really all about how the implementation is going to take place not whether it's going to and certainly not the bare bones of it. They're talking about what further steps are going to take to ensure smooth implementation. I put that in inverted commas, I think. The proposal is a series of Roundtable meetings with stakeholder representatives of those affected by the reforms and it's also going to involve an evaluation of the reform to set I'm going to talk about that in a second or 2. And the impact of the extension has already had in the public sector, so that's what the review is going to be about. And the word on the street is very much that it is simply going to be about how it's going to be implemented. The government considering what other steps, it could take in supporting businesses to determine employment status. Apparently it's continuing our program of training and support to you to business. It also says it's going to look at how it can better support. Self-employed workers with access to credit and simplifying the tax system. I couldn't really resistant! There. There is no suggestion of Adilet or any change. Of course on the reforms the date is repeated 6 times in the relevant press release. Just in case we didn't notice it's April 2020 and just in case you didn't notice by the way. It's April 2020. Now I'll just put in a bit of a plea here from the sea just to say that if you. There is a consultation on going at the moment an if you feel strongly about this please, please please. To submit something to the consultation or write to your MP or whatever, you feel like because you know. I see you are very, very keen that members do as much as they can to give as much. Input as they can into this review whether we're going to be falling on deaf ears or not I don't know, but at least we ought to try. Um. OK, so to which private sector companies is it going to apply all right, not to everyone and this is really why I did that introduction to those of you wondering about why the introduction went on a bit. I think you're going to see why it is in a moment or 2. It's going to apply to small and medium sized companies so all companies that meet two of the following 3 criteria. In 2 consecutive years and you're used to this, obviously annual turnover of more than 10.2 million. Balance sheet total of more than 5.1 million more than 50 employees. Now, if you're dealing with an unincorporated bodies like. Partnerships that it will be a simple turnover threshold one year, 10.2 million. Where you are your client is a UK subsidiary with a parent company that meets that requirement that I'm afraid the subsidiary will have to comply with the new rules. And this also appears to be the case where the parent company is incorporated abroad, but otherwise qualifies. And another question, which I have been asked as well, what, if the PSE is incorporated in the UK. But their client or the end user is abroad, but otherwise qualifies now my understanding is an I only say my understanding is. But HM Argosy are going to require their PSC to continue to operate a UK payroll 'cause they won't be. Obviously, a UK payroll because the client is incorporated abroad and from what we understand that's what they're going to want to do, but obviously the guidance, which I expect will get a few days before the actual law change. Will hopefully elucidate on that, but that's what I think the case is going to be so what's the process. OK, if you are covered by this legislation what you have to do is make a determination by the end, as as the end user. Using reasonable care and you provide? What is called a status determination statement sense 4th we shall call that and SDS to the individual contractor and to the party with whom you're contracting so for example, your contracting with that. Page3.co foreign agency, then you would supply to the contractor hand it to him or her. The desk and then I think the idea is that you hand it to the agency and this includes the reasons for the determination. And as I've said you provided the agency because it is the agency not you, though of course, that is paying. So it is the agency that will deduct the tax OK, but it is your responsibility as the client. As the end user to produce that SDS then if the individual contract. I saw that should take in fact. Considers that the end users determination is wrong, then they will make representations to their client the end user has 45 days to review it. An informant or amend the statement with reasons now you can already see we largely represented course the PSC so the poor old PSC. Receive this copy of the SDS, which system in disguised employment and they're going on to the payroll they? Don't consider that true so they write a spiel and complain to the client. But guess who decides whether they're right or not. So that will be the client there's no provision for independent assessment. It obliges the client end user to develop the system for assessing status. Or to pay someone else to do it for them and if they don't I mean, and that's it basically so. The answer the client says I'm sorry, the end user said. I'm sorry, but you know, I I still think you're a disguised employee. And I'm putting you on payroll and the contractor goes right, then because there's really not much else they can do. Now point to make it is if the end user fails to either issue that SPS or they don't. Perform their obligation or they don't deal with this appeal. They get an appeal. They don't deal with it. Then the primary liability for any PAY or national short, then falls on them. So there is a little bit of a fault based assessment here. So where is HM else in all this course everybody is worried about that the regulations give HMRC wide ranging powers to pass liability. Up the labor chain, but this is very controversial and from what we can see of the regulations as they are now. Drafted that that power is very wide ranging so obviously the first liability. I think is probably going to lie with the person with the pay obviously so. Live with either the client end user if they are the payee or it will lie with the agency. But potentially if the tax cannot be obtained from the agency and HMRC considers for example, from for example, the agency. An HMRC considers there is no realistic prospect of recovery within a reasonable. They can seek to recover the sums from an end user. And this would seem to apply even though the end user has issued an SDS made it clear that the agency has responsibility. Paid the agency fee anticipates that they're going to be responsible and they for whatever reason, they've gone into liquidation or whatever. And suddenly the HMRC can't get their tax then in theory, they can come back to the end user. Who gets the deep joy of paying the tax or at least accounted for this place and this is obviously very concerning I think for everybody. It could involve the end user meetings tax liability twice revenue, said it will not seek to pursue the end user in the case of a genuine business failure by the fee payer. But the parameters of this completely unclear and the regulations also provide that if the fee payer has exhausted HMRC's appeal process, the end user will have no right of appeal. Set set the pay is trying to argue that for example, our doesn't apply or there's some problem or some issue. They go all the way through HMRC's internal procedures and then they end up going bust in the end user gets left with the bill. They don't get any chance to use those processes themselves so it's pretty rough really. I think all round. So how is the status determination made right now? This is why I talked to you about all those principles at the beginning? You've got basically to month to me, you've got 2 alternatives 2 choices. You can use your normal principles. You can actually do a proper analysis on a case by case basis. I've already outlined. You can take all those features and look at your client. I'm sorry look at your contractor in the way they work. Take the boxes and decide whether on balance this person is a disguised employee or not or you can use. Or and I suppose you can use HMRC's set check employment status tool. It's not mandatory but HM. He has repeatedly stated it will be bound by the result. I'm sure you've heard this as long as the input information is accurate. But, however, in the case already discussed the case. I already discussed Richard Alcox case, astonishingly he passed the test test. And he and his legal team sought to introduce a copy of the cbest test into the proceedings to argue. Look, I showed you I'm not a disguised employee. Look, I've passed this test test and revenue said no no they said. We want this excluded from the evidence. It's not relevant. It's not a legally binding test and therefore you know. We know we don't think that you should have the right to use it astonishingly anyway. The judge delighted to say gave that very short shrift. And said of course, there was extremely relevant, and assessed test was included in the evidence that was put before the tribunal. Now the other problem with assess test is the fact that around 15% of them are people putting the fact features in. Which no result it's not nuanced and HMRC had promised to amend it? Which they have done in December? 2019. The new test was unveiled now HMRC said they've made some 40 changes and the questions. All the more detailed the test takes about 15 minutes to answer but it still doesn't produce an answer in some cases. And Interestingly the response if you go onto the helpline will often be even be well. You should redo the test. And the question about that is why would I redo it since I've answered it in full. It is it that you want me to put different answers in. There's also questions about the expertise of those Manning the line and of course, the massive issue. The big issue and the reason why I covered those cases at the beginning is. Neutrality is still missing so mutuality you would think the key point. The one that's in front of the tribunals. That makes the decision so often in the cases is not in the set fast and so I rest my case actually. 'cause I can't do much else. So what are the issues then with the rollout well the issues with the rollout I think of this? I think it's going to have a negative impact on recruitment for those companies that are covered by this amendment. Because the determination is made another and the contractor is told the big company wants to wants to. Wants to engage the contractors so they do the test and they come out as disguised employees so they say to the contract to look. I'm sorry. Several Madam, you were going to put you on payroll so the contract, says well. I'm not happy about that. Also I've changed my mind, I'm not going to work for you will work for somebody else. So that's going to have a negative impact on recruitment a lot of wasted time. It also from the clients points for the end user's point of view, they have to develop administer their own dispute resolutions solution. Which passes the Buck from HMRC and means that one side in the potential dispute holds all the cards? As I said there is a significant administrative burden because not only have you got to apply this test test at the beginning? But I think they're going to suggest in the guidance because they're already suggesting it but because of the nature of the fact that assignments tend to change it. Of course, people have a contract they have a different contract. This test test should be repeated every 12 months or so, particularly with assignment continues and that many larger businesses are going to rely on the strength of their bargaining position. As the banks already doing to force could practice onto payroll regardless of the merits and I think what they're avoiding these very big companies with. Big bargaining power is there just saying we're not going to be bothering with SDS. We're just going to bang you straight onto the payroll. Then we don't have to worry about it unless you want to challenge it and we're not interested if you do so it's just. I think that's well, I'm sorry if I'm sounding a bit cynical, but I think that's what it's going to be. Now the government is quite clear that there is a distinction between status for tax reasons and employment rights and they have said quite categorically. You might be a disguised employee and you might be on the payroll, but that doesn't mean you're going to get. Anything else? Well, there's a case here, which says maybe not SJW marketing solutions for 2018 case, obviously involving the public sector. And rather delicious Lee actually involving HMRC woman here provided her services as a marketer through her PSE SJW marketing solutions. After a bit of a tussle with the revenue. They forced her onto the payroll and she turned around and said well. Alright then I'm on the agency payroll. Maybe on the worker maybe I qualify under the working time regulations and maybe I'm entitled to holiday pay. Now, despite its protestations and a lot of kicking and screaming. That case, did not go to tribunal and it didn't because. Revenue settled it and that's interesting. I feel that they work well as everybody feels that they're a little bit frightened of what the result might be. Could it be that some people who have worked prep for quite a long time for some large business sector employee. This might just argue and say, Well since I don't have any tax right. So I don't have any tax advantages anymore. I'd never have thought about claiming holiday pay before. But if I look at the definitions under the working time regulations. Maybe I do satisfy them and of course, the working time regs. Not just about employees there about workers and the definition of work is very wide and that's why I think they were running scared in this case, they thought maybe she could argue. She was a worker. Now of course, a lot of contractors are going to hold on hold on hold on no, I'm not going to do that. Because if I turn around to my long term client end user and I say to them. I want holiday pay. Am I walking into a trap and is that crap that they then going to argue or the revenues going to argue well. You're a burka you're disguised employee. But here's where the distinction is so important in my eyes and I this is not advice this is just. A feeling I've got if mutuality of obligation is the critical thing. Just being a worker doesn't make you an employee and I explained that right at the beginning, so if Mrs I think her name was Williams. Text JW marketing lady if she was working for the revenue on very much an ad hoc base is coming in and out. As they wanted she may well have been a worker. She was working personally for them. She was working for them as they wanted her to. But she certainly wasn't an employee. There was no continuity of service. There was no sense in which she was obliged to work for them. There's no sense in which they were obliged to employer. I don't think she's walking into a trap and that's because of cases like payout, which I've already discussed. On cases like Allcock mutuality is critical so I think as long as you don't have mutuality. There's got to be an argument for a contractor. Argument an argument say get someone to look at this decide whether there's any risk to you from a tax point of view and if not. Good for your life? Why not claim holiday pay see what happens. So what are the issues to be determined we extension I mean? I've got one client in particular who asked me because they've got a client, they've got him. Contractors working for them who were unwilling to work on a public sector contract and that she just one and they didn't want to do it. Because the public sector client demanded their their demanded that the. Marketing company wasn't multiply. It was a design company put them onto their payroll even though they were a small company. Because they said if you got a public sector contract contractors have to be on payroll. And and and the contractor said. We're not going on paying we're not going to put our heads above the parapet. I think a lot of people are going to be unwilling to go on payroll for the first time. And I think some large private companies are going to see people, shifting out into smaller private companies 'cause. They're going to say. I don't want my name on. 'cause I don't want the revenue starting to investigate what I've been doing historically now. The revenue knows this is going to happen and they have said. They will only use information resulting from these changes to open a new inquiry into earlier years if there is reason to suspect fraud or criminal behavior. I don't know. I leave that with you don't forget the 5% deduction so the 95% is no more. In the public sector is 100% and that is going to be the case in the private sector as well. So that is goodbye to that OK. The other point to make is really just winding up now, the alternatives for contractors are what well. Some contractors are banding together in loose loose groups formally or informally and providing a full service to the client. Still, largely keeping their own clients, but working much more as a business that's rather than a one man band and that. I think looks better. Some people are moving right to project based contract so they're moving to a situation where they will not accept. Hourly rates or daily rates they will only accept projects with defined deliverables and costs. Some people are just seeking direct employment with the end user and very valuable contractors are getting that. Some people are working directly for the end user as a worker or a self-employed sole trader so not. Through a PSE where you can get the end user to do that. That's fine. But the end user is then massively taking the risk anyway. And some people are supplying their services personally through the through an umbrella company, which is what a lot of the largest done private companies are demanding. Using umbrella companies is pretty not great for contractors. Obviously it's great for the client because the umbrella company takes all the risks they deal with the tax. The PSC is engaged directly from the umbrella or through an agency if contractors user PAY umbrella scheme. All our income is taxed exactly as if they were inside either. I or 35 contractors, obviously have to pay administrative costs but. Contractors using the umbrella option can claim some expenses, which mitigates their personal tax. But as I said they have to pay the admin charges for the? For the umbrella so you know it's not great really. Advice to contract a clients well if you got lots of clients or individual contractors engage early with your end user or agency to try to establish what approach they're going to take. Start collecting evidence Have you ever substituted if you have happy happy days would your client write a letter saying that you could? Have you negotiated your fees? Who pays for training have you had brakes engagement. Hope you have. Hopefully you're not controlled too much. Hopefully you'll dealt with by the commercial manager not the line manager. Hopefully you provide your own equipment and so on, and so on, and so on in accordance with the list that I gave you earlier on. Get as much evidence that you can take as many of those boxes as you possibly can. And what will affected end users be doing now well there will be assessing their contractors, they'll be looking at their contractual arrangements. Uh they'll be sorting out template contracts, they'll be adjusting payroll and they'll be looking at what can be done to adjust any of the roles to change working practices to bring people either inside or outside are 35 more clearly. Can we just say though really importantly? I want to make a point about so many of our contractors that work for small private companies now. That's a lot of them are going to great. I've got nothing to worry about now because I can relax because the? Old rules still apply yeah, I know they do, but because there were so many fewer contractors now because all the public sector. PS these are gone and all the big private sector, PSC or not I think there's a much smaller target for enforcement. And I personally think this legislation provides an important opportunity for everyone to reexamine their contractual arrangement. I really think they should. Uh of course, your big companies are going to be assessing the tractors true status planning communication working out how additional costs will be absorbed. And what alternative they can they can get organized organized being possibly getting the service provided by a service company. Rather than being a big service company rather than a sole trader. I'm sorry rather than a PSE but it you know lots of different things are going to be. Are going to be important here and now? I'm going to mention man TV? Is very quickly. The only point I would make about 90 days and I'm not going to dwell on it, because I want to give myself a couple of minutes for questions. Is that Monte this is a public sector contract but it illustrates perfectly you can have an almost identical relationship with? 2 different end users one could end up being disguised employment and the other not simply because the end users haven't quite got their Ducks. In a row at least one of them hasn't do have a look at that case. I think it's an interesting one. Right all I can say now I think is brief and best of luck to you all and I've got a few minutes now to have ago answering some questions. And can I just say if there's anything? I'm unsure about and I'd like to take advice. All have a look out. I'm not going to answer it right now, but I promise you I will answer it in writing. I think we've had one quite interesting question already haven't we, we've actually had quite a few questions because the first one, I'll ask. Like for ACC accountancy practice where the practitioner is self employed when undertaking consultancy work for a client is this outside the scope of IR 35. If so would the production of the practicing certificate. Enough to satisfy a client. Right as to whether the client will be satisfied with the practicing certificate. You know who knows? Who knows actually but I think what we've got to lose. Need to look at the reality of the situation and I hope I'm going to manage to encapsulate this as straightforwardly as I can. If you're a practitioner and you're running a business and you have multiple clients and you do consult consultancy work for a client. You're quite obviously in business on your own account. I can't see how there's any possible argument that you can be inside inside out 35. I think you only difficulty is going to be whereas an accountancy practitioner, you simply work for one client. And I presume this is really what you're aiming at here. Now there's 2 possibilities. You're either working for that client. As a practice as a person within a partnership was a trader. I think if you're in a partnership surely you're in business on your own account. If you are as a sole trader as a single practitioner that I think that there is obviously a danger for the client there because you're going to be assessed under the normal principles if you're working. Are you sitting in the clients offices or even sitting in your own offices and you do? Nothing else but work for one client. As a sole trader there is always going to be the question mark as to whether or not you are. You are in fact, an employee and that's not really I-35. That's just a question of your status whether or not. Your status should actually be that of employee now if you were working obviously through a corporate so your accountancy. Business is a company you are a sole owner and director of that company and you are working for a single client. Then I think I also T5 is going to apply as it does with any professional it professional accountancy professional. If you are providing a professional service. And you are providing it as a one man or one woman band through a company to a single client. Exclusively, you are always going to have the danger of being considered under IR 35 as potentially not self-employed. Thank you very much. We had a couple of questions. Could you give a definition of the umbrella company and why it's different? Well, an umbrella company is set up specifically I don't matter definition, but umbrella company. I gotta send you a definition. Brother Company, specifically is set up as a business to provide the services of personal service companies to the end client. So the umbrella it is literally what it says it is. It's an umbrella so it shelters the PS CS. The PC's have a contractual relationship with the umbrella and the umbrella undertakes to manage the relationship between the. Personal service company and the end user in a compliant fashion, so they will be insured and all the rest of it. But the PSE will charge sorry start again with the umbrella company will charge the PSE for that service. And the PSCR services will then be provided via the umbrella company so the contractual relationship. Is PSE umbrella umbrella and user and there might be an agency in there somewhere as well in which case there will be an additional contract. But the critical thing for the PSC is? What they're paying for when they pay the administrative costs on the contract with the umbrella is at the umbrella will. Shelter them from any additional tax liability, they will do everything that they need they will be compliant and. Again, shortly fraud or something like that, they will be compliant and and of course, what the umbrella companies in the business of doing. Is managing multiple relationships and that's how they make their money? I think that's probably the best way of explaining it. Thank you very much so the next question is a slightly more complicated. One so, so we use, many contractors, particularly in change management so business advisors and project managers. We have 3 still in PC's personal service. Companies are dilemmas that we need their skills. But they do not want to be an employee or move to an umbrella company. So our thoughts are that their contracts will be fixed price to deliver a specific set of deliverables. They wouldn't make the substitute requirements as we need to credit check and get references and they would still be working for us full time potentially our new two year project. Do you have any recommendations in this instance, Oh my goodness me? I feel very uncomfortable with that actually? In the sense that I'm I'm unwilling just on that, really to give anything that's legal advice. I mean, I suppose, but I would. Honestly want to say is look up my big list that the big list that I gave you and. Get in there as many as you can obviously you splendidly you've got there that the sense that they are. Um they'll get being paper, deliverable so that's a good start, but I'm imagining that they are obliged to work for you. And that they are going to spend all their time working for you for 2 years and that's not great because 2 years is a long time. And that's going to attract the attention of the revenue undoubtedly do they have other clients. I mean, let's hope they do? They could you can prove provide evidence that they have other clients that helpful so I don't want to go through that? Great list again, but I suppose what I'm really saying is. Look at that list that I gave you which I think is pretty comprehensive and say how many of these can, we manage to show evidence of. Or how many of these can, we managed to wriggle into that contract and make them real. It's not just about wriggling them into a contract. It's making sure that that's the way you practice the. Actual relationship I can't I really. I'm not really willing to say much more than that other than to say that you've got to users. Much guile as you can to adjust that contract in to adjust your working practices to get it as much as you can. To counteract that problem of exclusivity and the length of the engagement. Thank you please can you clarify? What happens when the end client is an overseas company with no interest in engaging in this legislation? Does employment agency have to step into the breach because they become on the hook? I think he must be right. Yes, I think that's right. I mean, I'm now. I'm not giving you a definitive answer to this because we are awaiting the guidance and as I said to the guidance. I think will probably will probably get I mean uh. I see I think we might get it as late as beginning of March. I mean that's what it's looking like. So my reading of the way that they can muster going to do it is really this, if the party that is. Ultimately, engaging the service provider is abroad, they will get the 1st. Person in the chain who is based in the UK. So if that's going to be the agent seat. Then, yes, they are going to be responsible. Obviously, for operating the payroll, but if it's a PSE that is working direct for are providing services direct to a foreign company. Then it will be very much service as usual in the sense that the PSC will be the ones that will have to operate the payroll. Going forward. Thank you does it retain A cause a problem for a PSE status wise? Yes. I think I think is a simple answer to that because what you're saying is whether I think what you're saying by retainer I believe. Is that whether you've got to be available for me? You could be available for me and I'm paying for you to be available for me and the worry about. That is that's exactly what you're doing to an employee. So retainers worry me alot, yes, I don't like them. You can add them to the list if you like. Right we have run overtime, so we're going to have to end it there, but we have captured all the questions that have been asked. Under Weiss is very kindly agreed to provide us with some answers offline. So I will get those out to everybody. I'll put them as a document into the resource list, so that everybody. You can see them so thank you to everybody who's logged into listen. Ask questions and on demand version of this web and R will be available in 24 hours time. It could be accessed using the same audience link that was sent to you. Earlier, you'll be able to use that link to get back into download. Any material from the resource lists that you've not yet had a chance to and please. Do register for the other webinars in this practitioner series. The next step in our in the series will take place on the 19th of February. When Paul Super will update us on release. Claims personal taxation, thank you. _1594574001509
THIS WEBINAR WAS RECORDED IN FEBRUARY 2020
SESSION OVERVIEW
This webinar is aimed at everyone advising companies - large and small - on employment status matters. At the time of writing, we are awaiting the response to the government consultation on extending IR35 to the private sector.
The webinar examines the response in detail and looks at the implications of the planned extension. In the course of this, we will look at the experience in the public sector, along with the advantages and disadvantages of the different approaches to engaging contractors for both the PSC owner and client.
We will also consider the tests likely to be applied by HMRC in determining whether a contractor is in 'disguised employment', and the primary recommendations for avoiding such a conclusion.

SPEAKER
Louise Dunford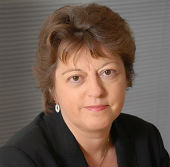 Louise specialises mainly in aspects of practical employment law, company law and on professional negligence, and has published widely in leading academic and professional journals.
Continuously involved in training and consultancy, both for professional firms and for commercial organisations since 1987. Professional clients include Kingston Smith, BKR Haines Watts, BDO Stoy Hayward, Chantrey Vellacott DFK, Blick Rothenberg, ACCA, the British Postgraduate Medical Federation, the Swedish Ministry of Justice, the Royal Aircraft Establishment and a number of NHS hospitals.
Louise's commercial clients have included Schlumberger, Sema, Atos Origin, Warner Brothers, Turner Broadcasting, HCA International, Costain, May Gurney, Scott Bader, Seiko, Pret a Manger, IPC Media, and Philip Morris, as well as many smaller firms.
_1594574001611