On-Demand Webinars
There are ten webinars presented by our own experts, followed by Q&A sessions from the live event. Simply register and you will have access to on-demand versions of all the webinars.

Test & Measurement Solutions for

Data Center Applications

Overview of Testing

Power Applications

Challenges Facing

Quantum Computing and Signal Sources

Power

Electronics Testing

EMI

Pre-Compliance & Troubleshooting
Overcoming

DC & AC Measurement Challenges

of Semiconductor Devices & Materials
Generating & Measuring

Wideband RADAR

Signals
Critical

probing considerations

for wide band applications
Serial analysis for

Automotive applications

Embedded

IoT design debugging
The webinars descriptions and speaker details can be downloaded here
There is more to see and do…

Hear from Guest Speaker Shahriar Shahramian from The Signal Path Blog & Youtube Channel as he speaks about the challenges that confront engineers like you, and the requirement to evolve to meet the needs of the changing landscape of 6th Wave Technologies.

See the latest product innovations, including award-winning products like the NEW Tektronix 5 Series Mixed Signal Oscilloscope, DPO70000SX ATI Performance Oscilloscope, 4200A-SCS Performance Parameter Analyzer and much more in the exhibition hall.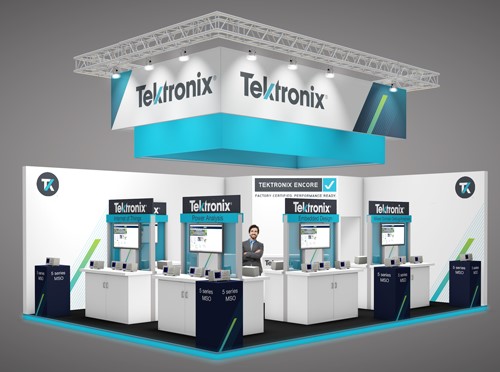 Contact Our Experts
From the Tektronix, Tektronix Service, Keithley and Fluke stands you can contact our experts via live chat.